I may earn commission if you use my affilaite links to purchase products: More details.
Website visitors expect a fast and seamless browsing experience. Slow-loading pages can frustrate them and drive them away from your website. A fast website speed results in a better user experience and increased engagement with your content, products, and services. According to a report, 47% of consumers expect a web page to load in 2 seconds or less.
Are you tired of slow-loading websites that drive away potential customers? A managed LiteSpeed WordPress hosting is the solution you have been looking for. In this article. we'll be discussing the best LiteSpeed WordPress hosting providers in the market. So you can choose the perfect one for your website.
What is a LiteSpeed web server?
The LiteSpeed Web Server is designed for high-traffic websites and applications. It's a better alternative to the Apache web server; It can also read Apache config files directly, and supports .htaccess, and WAF.
The LiteSpeed technologies will ensure your website performs well and scales efficiently as it grows. The servers are known for their speed, reliability, and security. The servers also have built-in advanced features that mitigate DDoS and WordPress Brute Force attacks.
LiteSpeed Web Server is compatible with the most popular web hosting control panels. It works seamlessly with popular CMS platforms like WordPress, Joomla, Drupal, and Magento. It also provides an easy-to-use web-based interface for server administration and management.
LightSpeed web servers are popular choices for
Faster website speed
Improved security
Better scalability
Advanced caching
Easy to use
Supports HTTP/3 protocol
Reduces server load and improves resource utilization
Offers high-performance SSL acceleration
Compatible with most popular web hosting control panels
CloudLinux Compatibility
Provides an intuitive web-based interface for server administration and management
How good is the LiteSpeed Performance?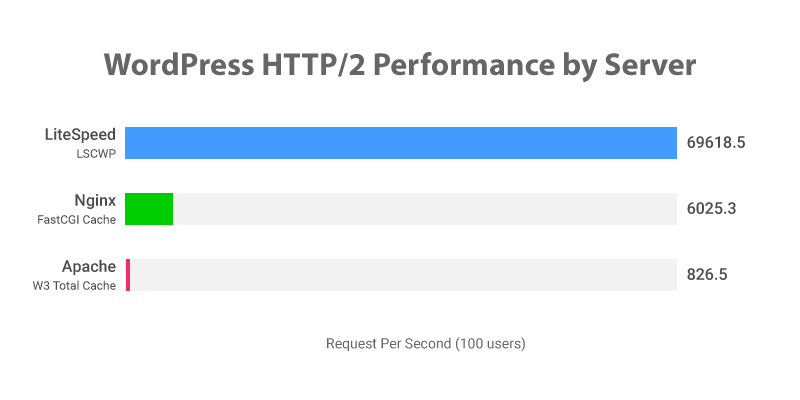 The LiteSpeed web server can handle higher requests than both Nginx and Apache; the above benchmark results show that LiteSpeed performed 12X times more than Nginx and 84X times more than Apache.
LiteSpeed can also handle a higher number of transactions per second than other web servers. It has a cache engine that is built into the server core.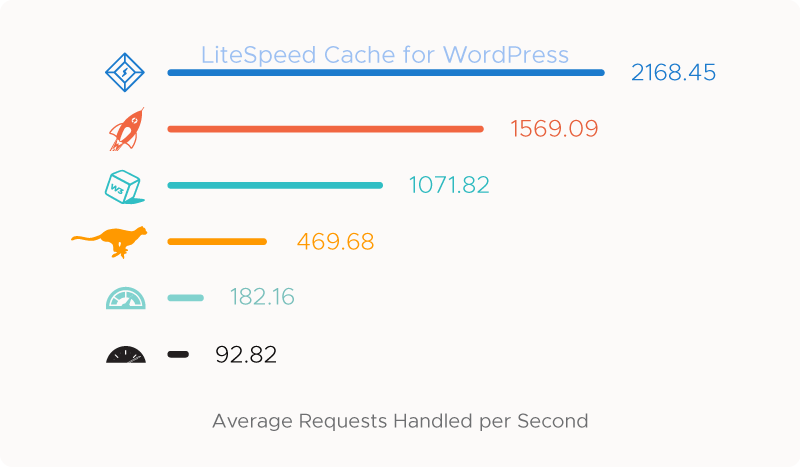 If you're running a high-traffic site, LiteSpeed is the best web server to host your website and reduce the hardware cost. Also, the LiteSpeed Cache for WordPress plugin performs better than any other premium or free cache plugins.
LiteSpeed has an Open Source version of their web server called OpenLiteSpeed where you can get most of its features for free. I've been running this site on OpenLiteSpeed using CyberPanel on the Linode VPS.
Also, I use QUIC.cloud CDN which works well with the LiteSpeed server; Unlike other CDNs, QUIC.cloud caches everything including static and dynamic content.
QUIC.cloud CDN also improves TTFB (Time to first byte) across the world with a global network of 80 PoPs.

It has dramatically increased my website speed and improved my Core Web Vitals.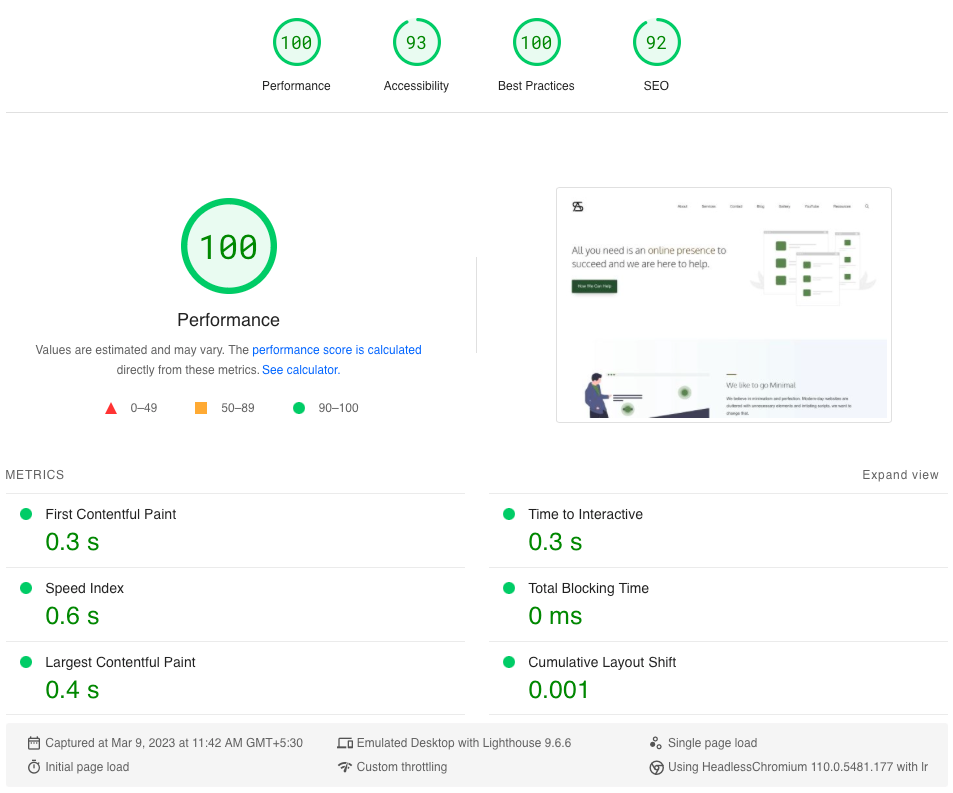 Benefits of using LiteSpeed WordPress Hosting
Unlike VPS providers, LiteSpeed-managed WordPress Hosting companies offer 24/7 support through chat, phone, and email. In case you face any technical issues, you can contact them in seconds.
Whereas, with unmanaged VPS providers you have to maintain and manage your server yourself.
Best LiteSpeed Managed WordPress Hosting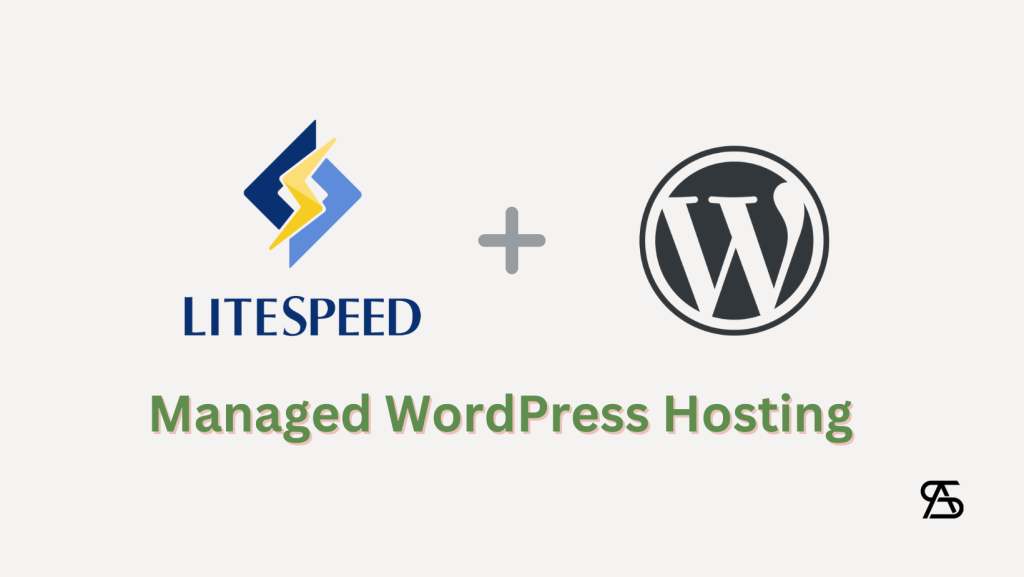 Below, I've listed some of the best LiteSpeed WordPress Hosting providers you might consider hosting your site.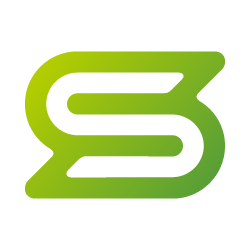 ScalaHosting offers a reliable and affordable LiteSpeed web hosting service with impressive features such as a free CDN, a Let's Encrypt SSL certificate and an in-house security system.
The hosting plans are fully configurable and allow you to choose from three server locations.
The control panel (SPanel) is similar to cPanel and offers a user-friendly interface.
Key features:
Shared hosting is available at highly competitive prices
Servers located across four continents
Utilizes LiteSpeed Web Servers, which include a built-in cache engine for improved performance
Offers free weekly or daily backups to ensure data security
It consists of a free website builder tool to simplify website creation
---

NameHero is a US-based LiteSpeed hosting provider that offers high-performance web hosting, VPS, and domain registration services.
It uses a LiteSpeed web server and offers a free Railgun connection in CloudFlare, providing faster load times. Several factors make this hosting service reliable, including RAID 10 mirroring and striping, SSDs, and CloudLinux OS. The Softaculous installer makes it easy to install popular applications like WordPress.
NameHero is an excellent choice for those seeking high-performance hosting with reliable uptime.
Key Features:
Each hosting plan ensures 99.9% uptime
Encrypt SSL certificate
The hosting plan comes with daily automatic backups
Register one free domain
Unlimited SSD
---

WPX hosting is a premium managed LiteSpeed WordPress hosting service that offers fast and reliable hosting plans with extensive security measures and speed-oriented features.
The company has an impressive customer support response time of no longer than 30 seconds and offers a 30-day money-back guarantee. Even though the pricing plans are higher it offers valuable server resources and a user-friendly control panel. Read my comprehensive review of WPX hosting.
Pricing starts at $24.99 per month or $20.83 on an annual payment. With the base plan, you can host up to 5 WordPress sites. The good thing is that you get 1 GB RAM per site and 3 PHP Works per site.
WPX also offers free Malware removal and free site speed optimization.
Key features:
Comprehensive security features.
The company has data centers on three continents.
All hosting plans come with unlimited free SSL certificates and email accounts.
WPX hosting boasts an impressive 30-second average support response time for live chat.
---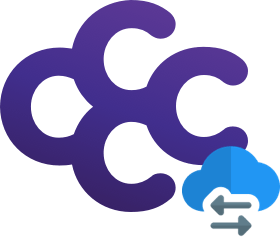 ChemiCloud is a cloud-based web hosting solution that guarantees fast and reliable performance with excellent uptime. Their servers are spread across multiple locations worldwide, resulting in low server response times.
They also offer advanced cache settings and security features such as SSL certificates, network firewalls, and brute-force protection.
Their customer support is available 24/7 and is highly responsive to queries and issues. ChemiCloud offers various hosting solutions, including shared, WordPress, and VPS.
Key features:
The platform guarantees 99.99% uptime
Refunds customers for any downtime.
The average response time for ChemiCloud servers is very low, less than 2 milliseconds
ChemiCloud comes with advanced cache settings
ChemiCloud has excellent customer support available 24/7
---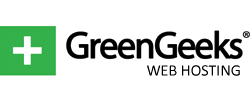 GreenGeeks offer three different hosting tiers on a 36-month agreement, all of which include a free domain name, email hosting, SSL certificate, and a 30-day money-back guarantee.
The company also offsets its energy consumption by 300% by purchasing renewable energy credits. Additionally, GreenGeeks uses LiteSpeed web servers, which are purported to be much faster than other web servers.
Customers also receive advanced website security protection, daily website backups, and assistance with malware removal.
Key Features:
99.5% uptime guarantee for all hosting plans
A free domain name in the first year
Greengeeks offers competitive pricing compared to other LiteSpeed servers
Offsets carbon emissions
Excellent customer support
---

The response time of the server is excellent, and they provide 24/7 support. InterServer also takes security seriously, offering features like Intersheild, file scanners, email protection, and malware scanners to ensure your website is safe.
Also, the hosting can help you restore your website during a third-party attack.InterServer is a great option for those looking for an affordable, reliable, secure web hosting provider.
Key features:
Affordable pricing plans for each plan
Nearly 100% uptime guarantee
Best-in-class 24/7/365 support
All-in-one experience for web hosting needs
---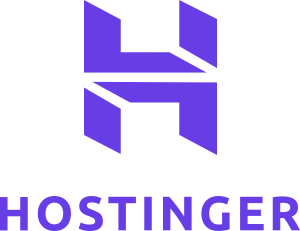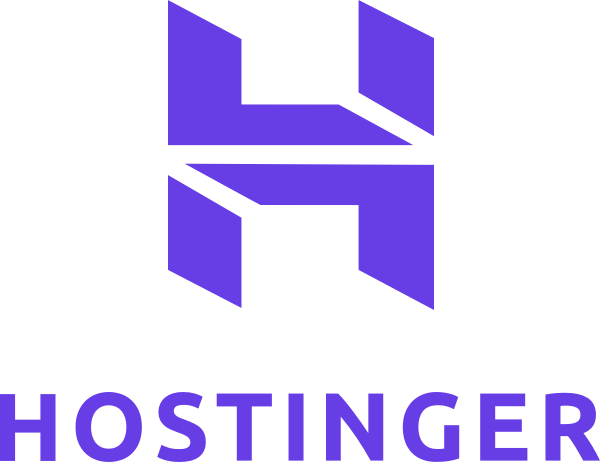 Hostinger is a reliable and affordable web hosting provider that offers a variety of hosting solutions, including shared, VPS, and cloud hosting.
Their user-friendly control panel and website builder make it easy for beginners to get started, while advanced users can take advantage of their advanced features and performance.
Hostinger offers excellent customer support, a 30-day money-back guarantee, and free website migration.
Key features:
Affordable prices for shared hosting plans
Easy-to-use custom control panel
Free domain name registration, email accounts, and SSL certificate
Free website builder for WordPress sites
Customer support is available via live chat and email
Free website migration service
---
CyberHosting offers a range of hosting options including shared web hosting, VPS servers, email hosting, dedicated servers, and domain name registration services. Servers in the United States, Germany, Malaysia, and India power the hosting solutions.
CyberHosting offers relatively cheap web hosting packages but requires customers to purchase add-on features to receive a fully packed hosting package. The vendor provides customer support via telephone, contact form, and email. With CyberHosting, you can speed up your website 10X more.
Key features:
Multiple HDD drives configured in RAID-10
Virtualization-enabled VPS servers
Offers both Linux and Windows OS platforms
99.9% uptime network guarantee
Customer support
---
Final Words
Choosing the best LiteSpeed server for WordPress requires considering various factors such as performance, reliability, pricing, and features.
You can choose any web hosting service provider we have listed to ensure high speed for your WordPress website. Ultimately, your best choice will depend on your specific needs and preferences.
FAQs
Is the LiteSpeed web server better than Nginx and Apache?

Yes, the LiteSpeed web server performs better than both Nginx and Apache and can handle more requests per second.

Why use LiteSpeed WordPress Hosting?

LiteSpeed WordPress Hosting is faster with the latest technology and supports HTTP/3.

Which CDN is good for LiteSpeed WordPress sites?

QUIC.cloud is built on top of the LiteSpeed server stack and works well with LiteSpeed WordPress sites with a complete whole-site caching feature.