I may earn commission if you use my affilaite links to purchase products: More details.
There are a few things to consider before selecting the best email hosting service. You must understand the various types of web hosting plans. These plans are intended to host websites on a server owned and leased by India's leading web hosting company.
The use of email has surpassed phone calls in almost every aspect of business, just as texting has surpassed phone conversations in day-to-day interactions. There are several free email hosting companies in India. Most of the time, the provider's name is used as the domain name of the email address. On the other hand, businesses might need a more professional email address with their domain, where the best email hosting companies come into play.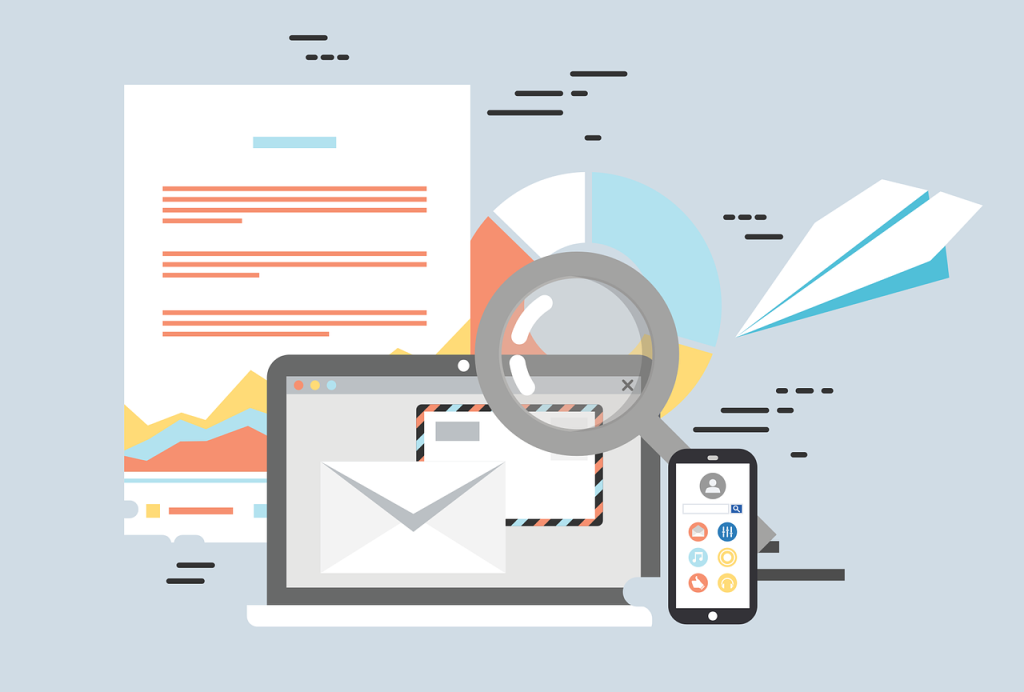 Having a separate email hosting server can benefit your business; hence, in this article, we will shed some light on some of the best email hosting providers in India.
Best Email Hosting Providers in India
The following are seven of the best email hosting providers in India that you should have in mind.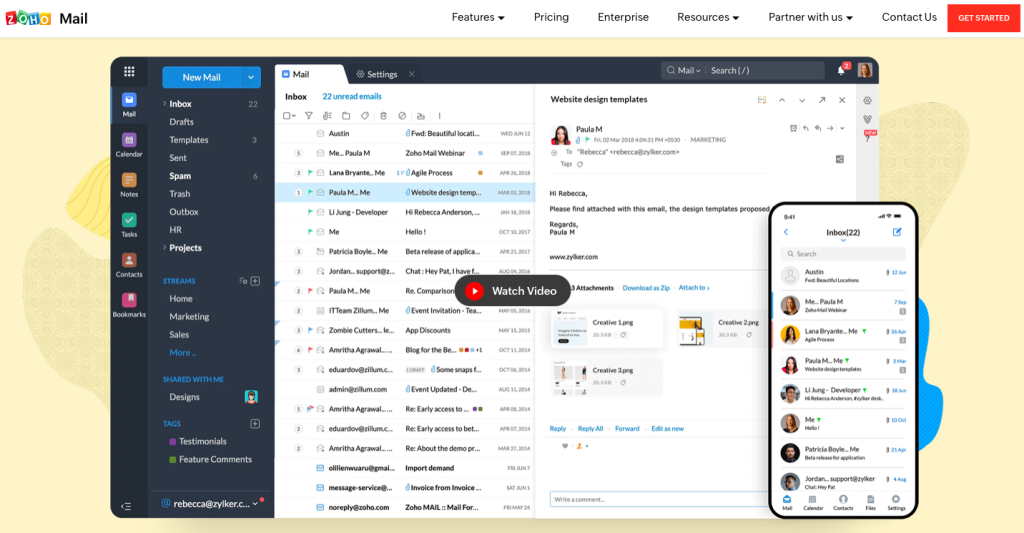 Zoho Mail is the only choice on this list that offers free email hosting. A free plan is available, in which up to five people have access to 5 GB of storage with a 25 MB attachment limit. As well as its limitations, the free email hosting plan's main drawback is its web-only accessibility. It means you will not be able to use any other client, such as Gmail, or instead of Zoho Mail's webmail clients.
As for paid plans, Zoho Mail offers some of the most affordable options on this list. As part of the Mail Lite package, you still get 5 GB per user for $1 a month, but it now includes new features, like:
The routing of emails.
Increased attachment capacity (250 MB).
Sharing of email and folders within organizations.
Access to IMAP/POP for email clients.
Apps specifically designed for mobile devices.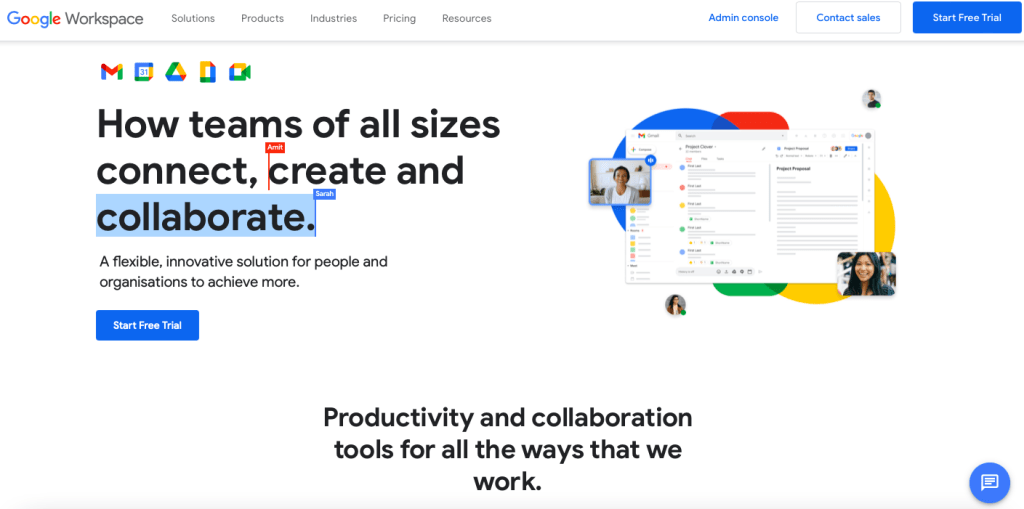 Google Workspace is on the verge of becoming an affordable email hosting service. It offers a great deal of value in addition to e-mail hosting. Though it costs more per month than the other services, it is still affordable if you use those other services as well.
You can use Google Workspace for a monthly fee of $6 per user. Google has recently introduced a new Workspace Individual plan, which starts at $10 per month and is aimed at single users. Among the features of Google Workspace are the following:
Provides you with an ad-free version of Gmail.
It is compatible with other Google apps, such as Drive and Docs.
Access to POP3/IMAP for using Gmail with other cheap e-mail hosting providers.
Provides organizations with valuable tools for sharing information and collaborating.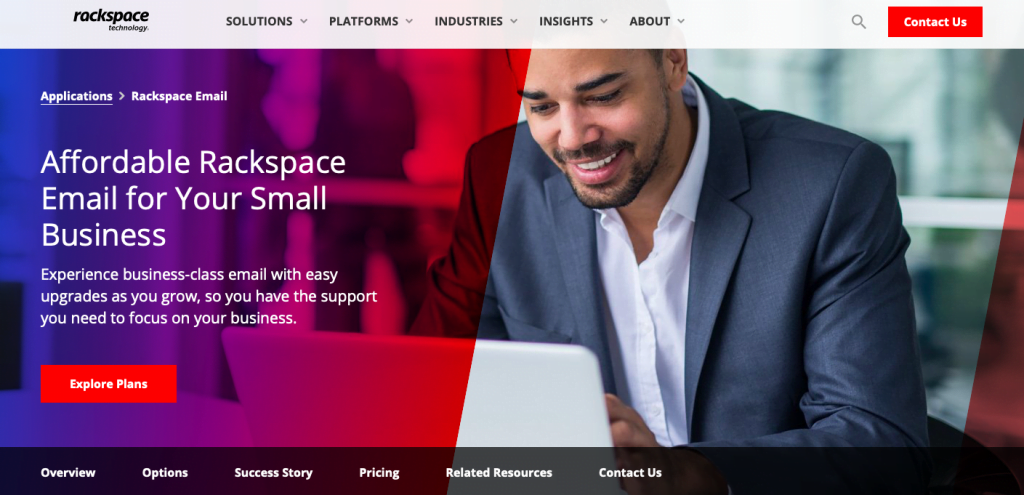 It makes sense to use the suites above if you need e-mail hosting and many communication and collaboration tools – you can use some of the tools for one fee. When all you need is e-mail hosting, it's not worth paying more for the extra features. Rackspace is a great option when all you need is e-mail hosting.
This hosting e-mail service is more expensive than other services on this list, but it compensates with a large storage limit and many features. The monthly charge will be $2.99 per user. As a result, Rackspace Email is a good deal compared to what you get. All plans include group lists, unlimited aliases, forwarding rules, no ads, spam/virus protection, and free e-mail migrations.
You can also get Rackspace email hosting as an addon for just $1/user per month using if you host your websites on the Cloudways platform.
Following is a list of some features of Rackspace:
Offer to migrate your e-mail from your existing provider for free.
It has a large mailbox storage capacity of 25 GB.
There are no limits on aliases, group lists, or forwarding rules with this hosting e-mail package.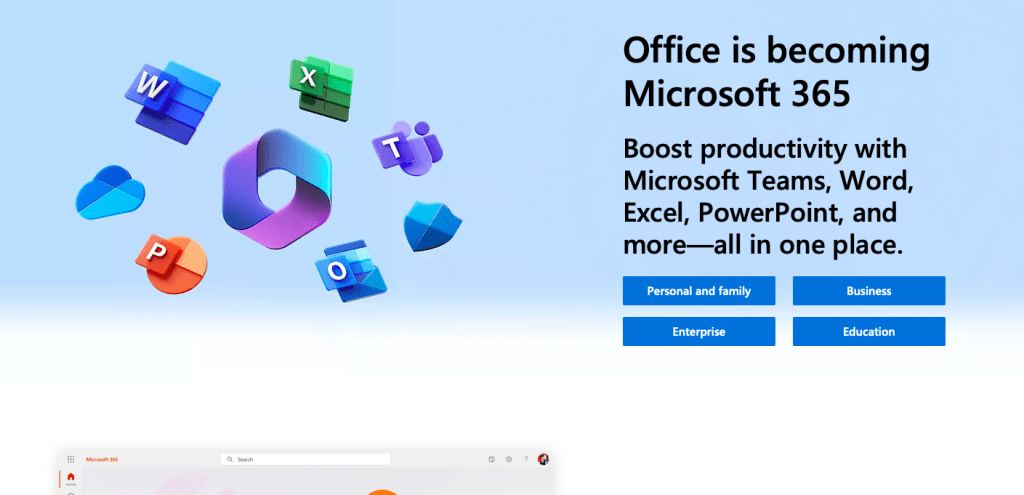 The top e-mail hosting providers recommend cloud-based software suites to those who want to go beyond basic e-mail hosting. The online apps available with Office 365 E-mail Hosting are Excel, Outlook, PowerPoint, Microsoft Word, Publisher Access, and OneNote.
Moreover, NetForChoice implements and integrates Microsoft Office 365 solutions efficiently and at a low cost.
Embrace Office 365 e-mail hosting, including licensing options, in your daily operations. Office 365 consists of the following features:
Integrate seamlessly with Office & other Microsoft programs.
Integration with Active Directory for easy user management.
Office 365 reduces server requirements by reducing the number of servers.
All applications are available in one place through a unified user interface.
Provides enterprise-level support for IT managers and disaster recovery.
Online access to e-mail, documents, contacts, calendars, and more from any device at any time.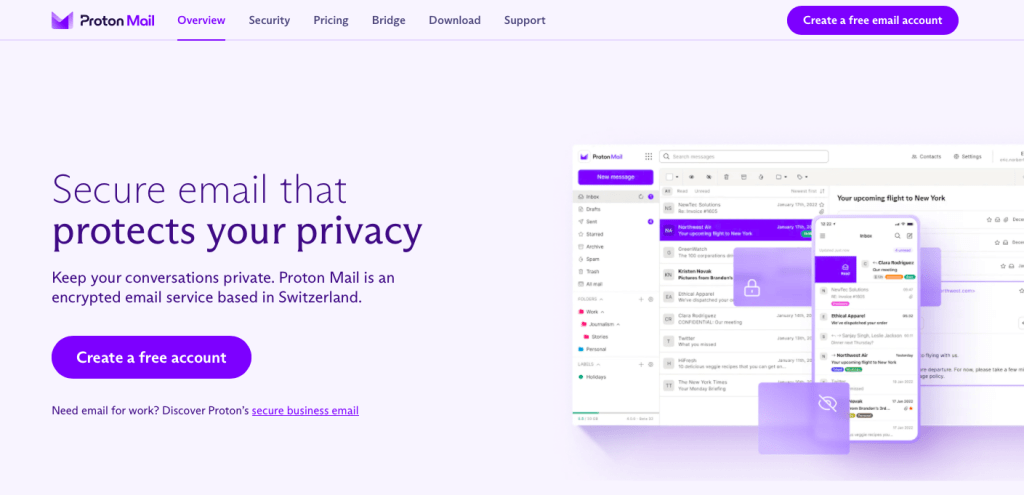 Among the most secure e-mail services globally, ProtonMail is the largest. Your communications remain closed due to end-to-end encryption and several other security measures. Even the company that hosts your e-mails cannot access them, so you can be confident that no one will view them.
Other than encrypting e-mail messages, ProtonMail offers many options, which is one of the main reasons to use it. A paid package of ProtonMail will cost you $5 per month or $48 per year. ProtonMail has the following features:
Messages can be password-protected for non-users.
End-to-end encrypted e-mail service with other users.
Displays embedded images in a secure manner.
A specific calendar and file storage system.
Expiration of the messages.
There is a free tier available.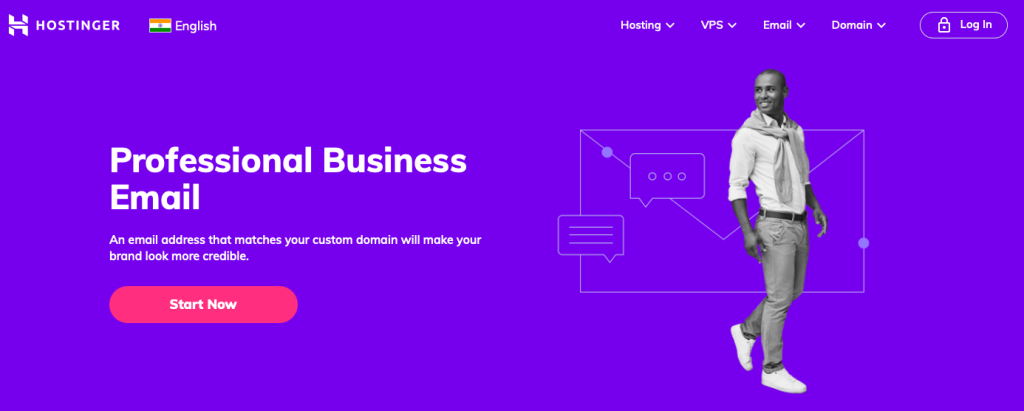 Hostinger is difficult to beat when it comes to affordable e-mail hosting. You can get basic e-mail accounts at this company for $1 per month per user if you prepay for at least two years in advance or have at least three users.
This package includes 10GB of e-mail storage, two mail filters, and 24/7 live chat support.
They have integrated calendar and contact management.
The service guarantees your uptime so that you can rest easy.
It comes with a 30-day money-back guarantee.
Includes unlimited mail filters.
Live chat support is available 24/7.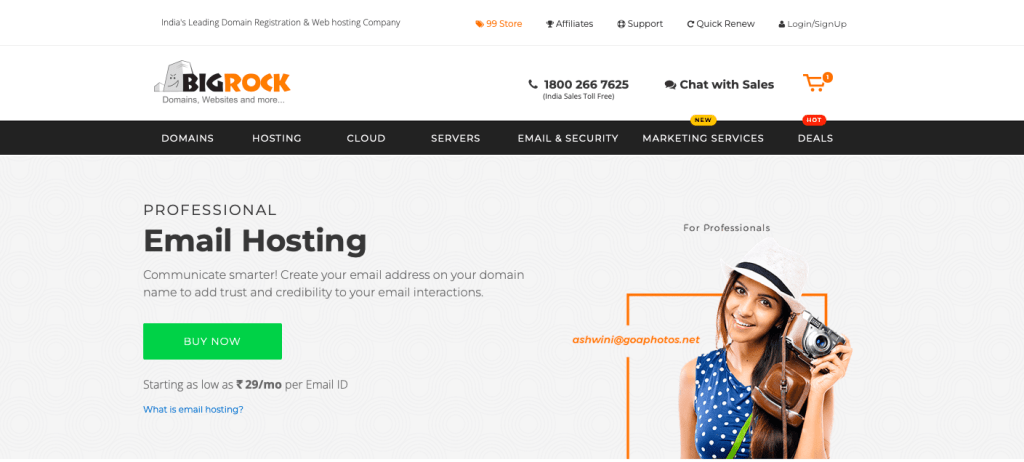 BigRock is a leading e-mail hosting company in India. It has long been considered the go-to subcontinent for all hosting and domain registration needs. This reputable e-mail hosting company offers the best prices for e-mail hosting in the industry.
The price for one user is Rs.29 per month. Here are some of the features of BigRock e-mail hosting:
Offers 5 GB of mail storage with additional storage available for purchase.
Give users access to e-mail on their smartphones or tablets.
Virus protection technology protects users' e-mails and prevents them from downloading malware.
With 100% network uptime, e-mail storage guarantees zero data loss and redundancy.
Conclusion
We have come to the end of this article. Here's everything you need to know about India's top e-mail hosting provider. Online businesses can no longer function without e-mail marketing. Purchasing a hosting e-mail service is the best option to expand your business.
You will gain new customers via new marketing channels with the help of a competent e-mail hosting provider.