I may earn commission if you use my affilaite links to purchase products: More details.
It's have been a long time since domain name registration websites became popular. As a result, the digital world has become more accessible to everyone. Creating an online platform is something that every company looks forward to doing to quickly reach a larger audience. You must have a domain name before you can launch your website or start an online company. Your company's identity is symbolized by the name you choose.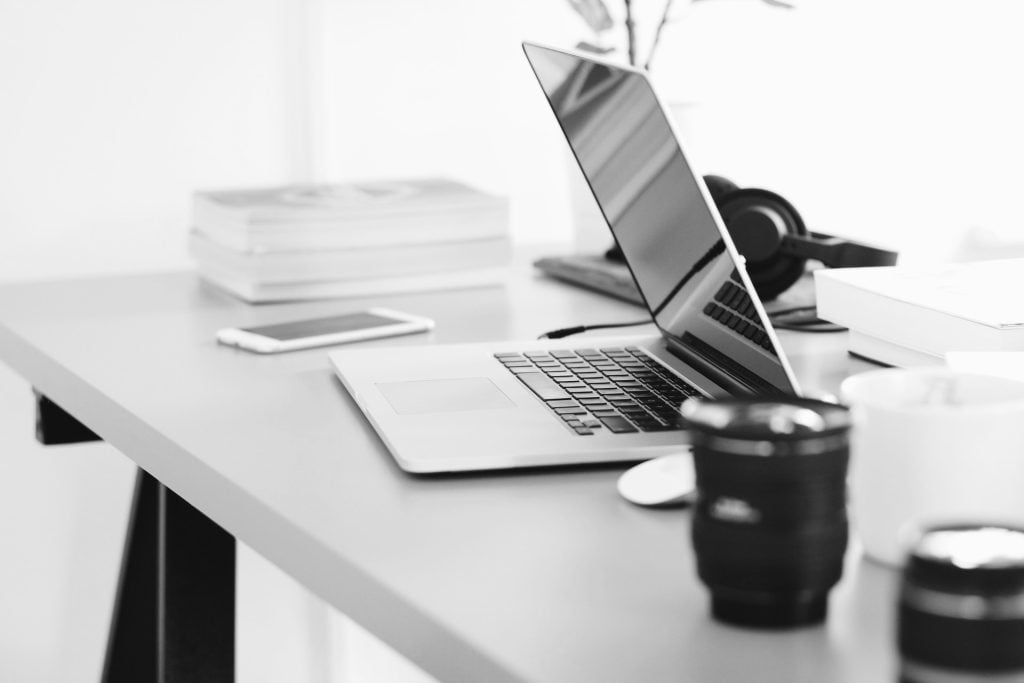 In India, there are a large number of reputable websites where you may register a domain name. There are several services they provide, including web hosting, domain registration, domain transfer, company registration, and more.
How much does a domain name cost in India?
Domain name registration costs somewhere between Rs. 350 to Rs. 900 per year depending on the offer. And the renewal price can be higher than that.
What are the finest domain name registration, price, and customer service providers? Choose from the following list of the best domain registrars in India.
Best Domain Name Registrars in India
| S.N | Name | Starting Price/year |
| --- | --- | --- |
| 1 | | ₹756 |
| 2 | | ₹457 |
| 3 | | ₹349 |
| 4 | | ₹860 |
| 5 | | ₹707 |
| 6 | | ₹499 |
| 7 | | ₹579 |
| 8 | | ₹992 |
| 9 | | ₹760 |
| 10 | | ₹869 |
Note: Price can vary depending on the offer and I've only mentioned starting base price for TLDs and .in domains.
In India and throughout the globe, GoDaddy is a publicly-traded domain name and hosting firm. Several thousand domains are under its control.
Clients may rely on this domain provider firm to meet all of their domain requirements. You may choose from a large number of country-specific and generic top-level domains at their site. TV and print ads are only some of the company's many forms of advertising.
GoDaddy is one of the best domain registrars in India and is recognized for its excellent customer service. The help website they maintain is one of the most effective ways for them to provide customer service. They also feature several tutorials and FAQs on their community forums, thanks to the efforts of a few committed members.
Namecheap is a Phoenix, Arizona-based web hosting and domain name registration business. This ICANN-accredited registrar has been in business since 2000 and is a well-known brand in the domain name industry since it provides all of the most popular TLDs at affordable and cheap costs.
It's a safe bet that Namecheap's customer service is second to none. Using both live chat and a ticketing system, they provide the best and fastest customer service in the industry. To assist consumers with frequently asked questions, it also has a knowledge resource.
If you want to register a domain name at a reasonable price, you've come to the correct spot. To help your company grow, BigRock provides the best web hosting services in the industry.
Among the many services offered by this firm are domain registration, email hosting, website hosting, web design, virtual private server hosting, and many more.
In 2015, Google joined the domain registrar market by launching its domain registration service, which is still in Beta testing. As a result, Google provides an easy-to-use dashboard for managing domains, websites, and email accounts. Smart and dynamic DNS integration improves the search and recommendation experience for you.
It enables you to register domains in all TLDs and supports up to 100 subdomains per domain, as well as email forwarding to any Gmail account. To assist customers, Google has a help center that is open 24 hours a day, seven days a week, to answer questions.
Name.com, situated in Denver, Colorado, is another best domain registrar in India with ICANN accreditation. In addition to registering a domain name, it also allows you to renew and transfer it. It was founded in 2003 and provides web hosting, domain name registration and management, SSL certificates, and email services.
Phone help is only accessible during regular business hours at Name.com, and live chat is the company's most current support method (launched in November 2017). They do, however, have a knowledge base that provides solutions to several inquiries. If you have a problem, you may reach out to their customer service staff through social media or by opening a support case.
You should choose Hostinger if you're looking for a domain name registration service as part of the launch of a new website. Many of their hosting options come with a free domain name. As a bonus, you'll save a lot of money by not having to purchase both a domain name and web hosting from separate companies.
Hostinger provides all you need for only $3 a month! Quality web hosting isn't always easy to come by. You'll save an additional $10 to $15 on your first year by using Hostinger's free domain.
If you've never done anything like this before, this is a breeze to put up and learn how to use. To get started, all you have to do is choose a hosting package and input your credit card information.
Hostinger will provide you with the appropriate level of service once you answer a few simple questions. With Hostinger's site platform, you can either buy a new domain name or link an existing one. Additionally, Hostinger might be the best place to set up a WordPress website within minutes.
Web hosting service provider Bluehost was founded in 2003. Additionally, it offers popular top-level domains (TLDs) that may be purchased on their own or as part of hosting services. At a time, you may search 15 domains at a time in the search box column provided by Bluehost. You may not discover as many domain name extensions with Bluehost compared to other domain providers.
Bluehost's customer service team is available 24/7 by live chat and phone. They provide dependable and trustworthy assistance. Alternatively, you may open a ticket to voice your problems, read support articles, and peruse their knowledge library for solutions.
Despite Domain.com's lengthy history, it still has the most sought-after domain name in the industry. Because of their wide selection of domains, extensions, and related services, they've been able to see steady growth over time.
All of the more well-known domain extensions are available at Domain.com, as are some of the more obscure ones that have just emerged (TLDs). It's simple to locate and reasonably priced prices and renewal rates for both.
You may get a domain name from Domain.com for only $9.99 a year for the first year of your commitment. There is a $5.99 annual renewal fee that you may lock in for up to five years at checkout. Using my exclusive discount code, you may save an additional 25% off your order at Name.com, even if you don't buy a premium domain.
Numerous domains may be registered at once using NameSilo.
NameSilo, along with Namecheap, offers some of the most affordable domain name registrations available and is considered the best domain registrar in India. If you're purchasing domains in bulk, this is a must-have.
More than 50 domains will save you money when purchased with Namecheap. It becomes significantly cheaper if you buy more than 100. You need 500, 1,000, or 2,500 units, but how many? There is always a decrease in price at each stage. If you're a reseller or a buyer in need of a large number of domains, you may save a lot of money by using Namecheap's bulk price discounts.
Because WHOIS privacy is included with every purchase, you may save $10-15 per year per site compared to domain registrars who charge for it. As the number of locations grows, so does the cost.
TLDs may be found in abundance at Namecheap. If you're looking for anything, there's no shortage of possibilities.
Using the extensive search functionality, it is simple to locate domains with comparable TLDs. Alternatively, you may search using a list of keywords (up to 5,000 words long), which may turn up domain names you hadn't considered.
This is just another hidden treasure in the world of web hosting. An American firm, HostGator, has grown in great popularity in India. For the vast majority of WordPress hosting firms, HostGator is their preferred provider. Because of the modest costs, it charges for its services, it has become a well-known brand.
In addition to domain name registration, it also provides additional services like shared hosting, reseller hosting, Windows hosting, application hosting, KVM VPS hosting, and so forth. A partnership with Paytm made it simple for customers to pay. Using a Hostgator coupon code is a certain way to get a great discount on web hosting. In addition, you may save money by acquiring a domain name, an email client, or other products at a discount.
How To Register a domain name (Tutorial)
I use NameCheap to register most of my domain names, so in this example, I'll show how you can do the same. The process is similar for other domain providers.
In this tutorial, I will be using .xyz extension. These types of domains are not good for ranking and I recommend you go with .com, .net or .in extensions.
Total Time: 5 minutes
Step: 1


Visit the NameCheap.com homepage and search for your desired domain name
Step: 2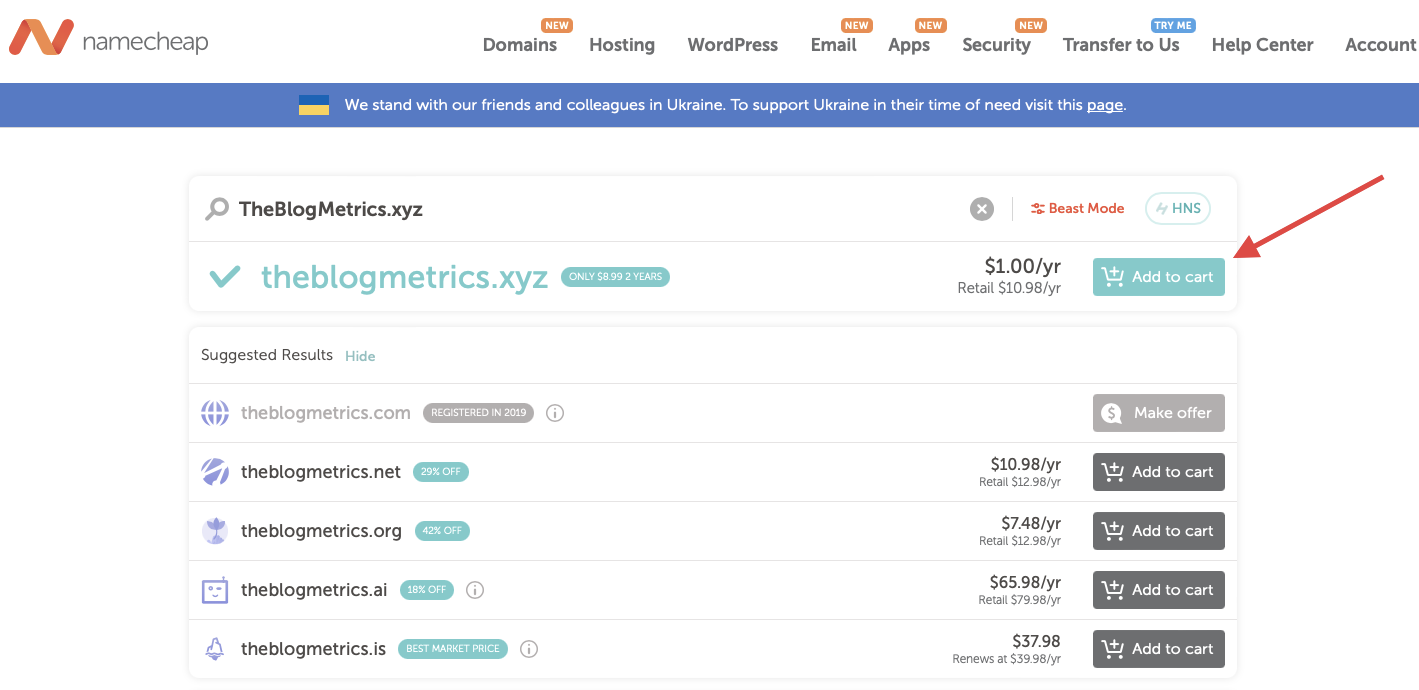 Click on Add to Cart
Step: 3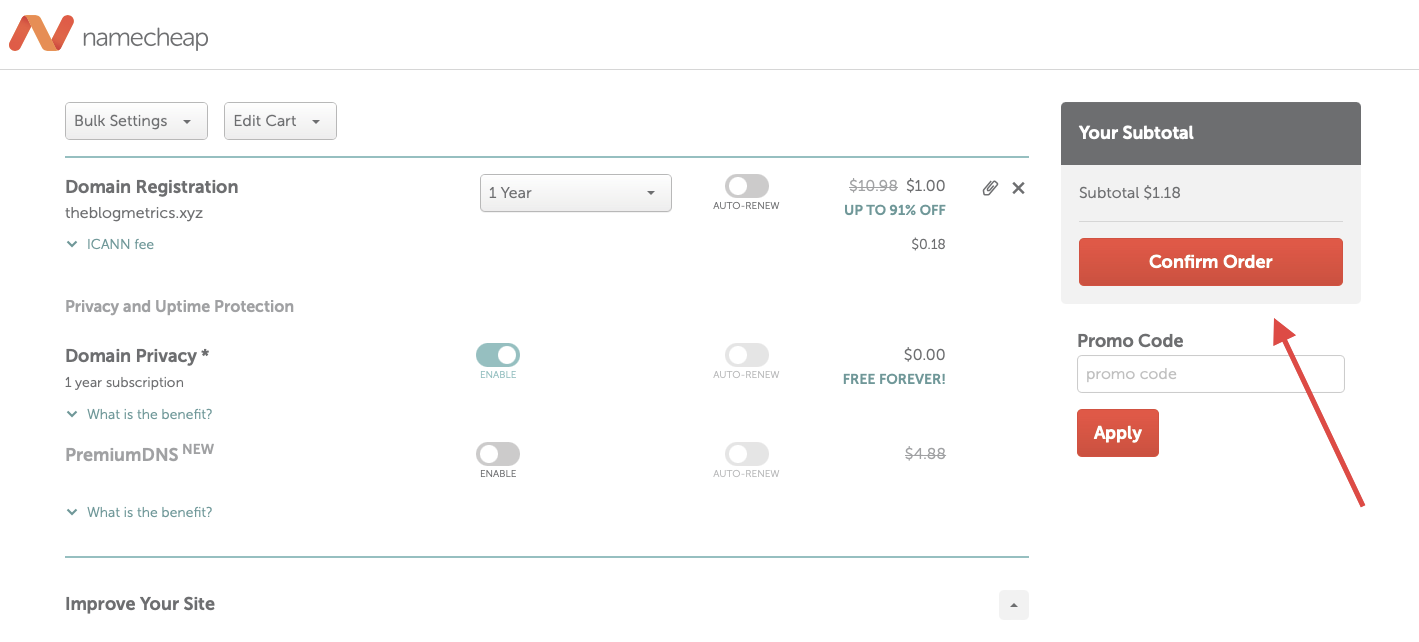 Here you will be redirected to the payment page, confirm the order, and you will be asked to sign in or create an account.
Then make a payment using a credit card, debit card, or Paypal. That's it, you've successfully registered your domain name.
Which is the Best Domain Name Registrar in India?
In the end, it doesn't matter which of the best domain registrar in India you use; you should focus on acquiring the domain and extension you want at a price you can afford, together with the safety and security you want.
Hostinger gives a free domain name for the first year when you sign up for web hosting; however, Domain.com is better for most people. Privacy protection is a separate fee that both companies need.
NameSilo, Google Domains, and Namecheap, on the other hand, provide this security as part of their free services. I recommend NameSilo to anybody who needs a large number of domains. If you're already familiar with Google's user interface, then Google Domains makes sense (and sharing more info with Google). For .com domains, Namecheap is the most cost-effective registrar.