I may earn commission if you use my affilaite links to purchase products: More details.
As you're probably aware, AppSumo is a deals website that's known to run Life-time-deals (LTD's) for software and digital products.
Founded in 2010, AppSumo has helped its customers to save over $500M with their deals. It also assisted in launching over a thousand Startups.
AppSumo ties up with the founders of SaaS and digital products creators and offers once-in-a-lifetime deals. The lifetime deal can be quite valuable in saving your money.
AppSumo is one of the popular daily deals marketplace site that offers software and products with lucrative pricing.
AppSumo is one of the popular daily deals marketplace site that offers software and products with lucrative pricing.
A fascinating thing about AppSumo lifetime deals marketplace is that once you purchase a particular product through it, you never have to pay ever again, and you get lifetime access to that software.
If you're looking for a life-time-deal for this month, then you're at the right place. Today, I'm going to share some of the best deals for December.
AppSumo Lifetime Deals for May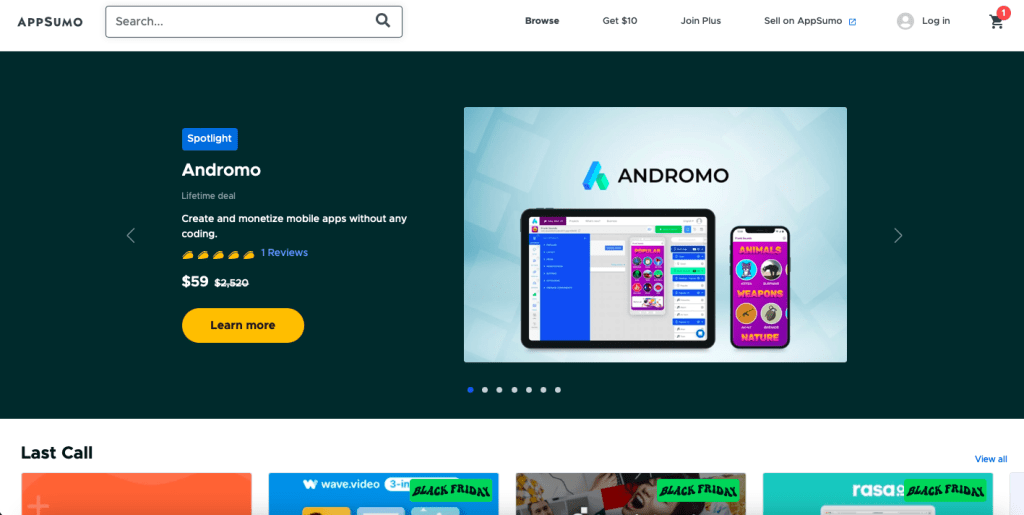 With Optinly, you can create no-code pops with triggers to attract your targeted customers. Generic pop-ups are too mainstream. In fact, it might annoy your targeted audience, which is the last thing you want to do to them.
The best thing about Optinly is that you can create customized pop-ups that increase leads.
Original price: $300
AppSumo price: $59 for lifetime access
As a content creator, finding the right keywords involves quite a lot of hard work. But not with WriterZen, which allows you to pull the keywords from Google keywords. What good does it bring? It allows you to improve your SEO ranking.
Original price: $800
AppSumo price: $69 for lifetime access
With Digital First AI, you can create marketing strategies that work best for your goals and give the intended message to the targeted audience.
Starting on Digital First AI requires you to give very basic information, and you are good to go.
Original price: $708
AppSumo price: $59
As the name implies, Blogely eliminates the tedious part of creating and publishing content by making the job easier. Have the perfect writing experience in any language with Blogely.
Original price: $348
AppSumo price: $79
An amazing way to increase your audience is to engage them with viral giveaways. If you are clueless about what's in the trend, then KingSumo enables you to create them.
Original price: $228
AppSumo price: $49
Wrong grammar can be such a bummer for your content, and this can cost you to lose the audience. However, that won't be the case if you use Linguix, which eliminates the need to be worried about your grammar, punctuation, and usage of vocabulary.
Original price: $288
AppSumo price: $49
SleekBio
Social media bio links can be a make-or-break deal. If you want to ensure that you have pro bio content, then you need to use SleekBio, which attracts the targeted audience.
Original price: $72
AppSumo price: $19
Ideal for any business, Agiled allows the business to manage all the business activities in one place. This means you can manage your finances, clients, leads, and other activities via Agiled, which can be connected with many other platforms.
Original price: $948
AppSumo price: $69
Writercream
Writercream allows you to create blog posts, bios, and other content like cold emails by scanning your website and LinkedIn profile.
Original price: $1440
AppSumo price: $59
Minimize the work that goes into creating the ads with Adscook assistance. You can optimize your ads according to the campaigns and generate leads. This will also help in increasing the conversions as the targeted audience is reached in the right manner.
Not just that, the performance is automatically analyzed for future adjustments, which mean that you get the benefits for longer terms and not just one-time campaigns.
Original price: $1068
AppSumo price: $79
Final Thoughts
If you aim to monitor your expenses efficiently, ApppSumo is your place this May 2022. So what are you waiting for? Get your hands on these amazing deals with the most amazing pricing before it's too late.