I may earn commission if you use my affilaite links to purchase products: More details.
The idea of small businesses is growing remarkably worldwide, and undoubtedly small businesses need a digital marketing strategy to grow. With more technology, the marketing and promotion of any business have become easier. One of the many ways of marketing is video making. Video marketing is the use of video in conjunction with a specific content strategy to assist a small business in gaining more consumers by achieving certain objectives.
From established businesses to small businesses, everyone is present on this platform. As a small business owner, the cost of video marketing is one big concern due to which entrepreneurs give up the idea of creating videos. All small businesses need a digital marketing strategy that is neither expensive nor time-consuming.
Tips to Getting Start with Video Marketing for Small Business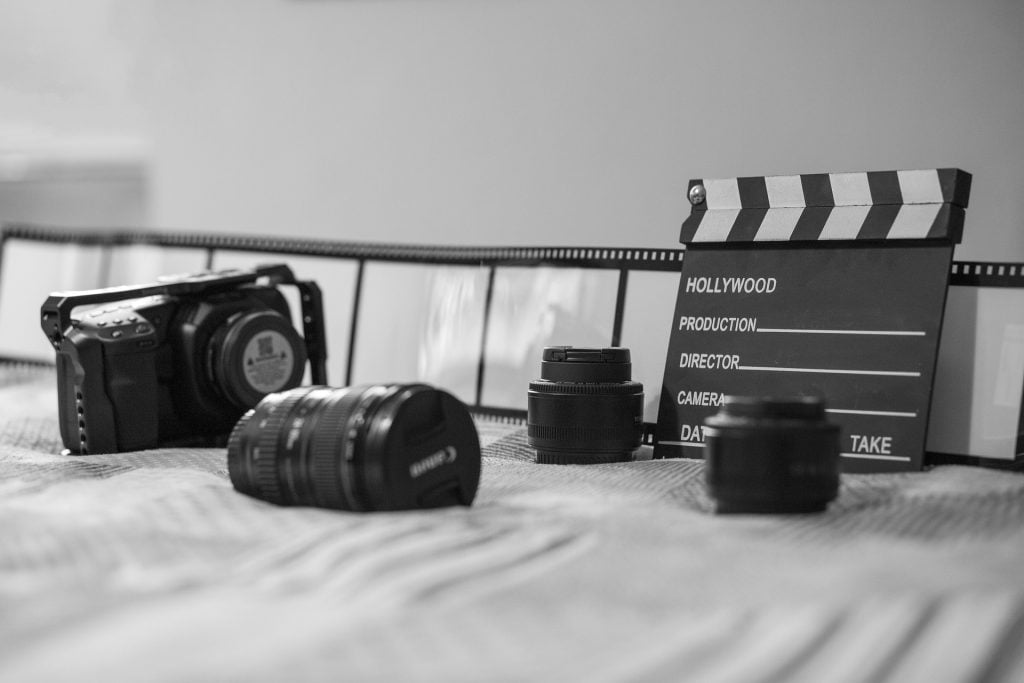 Decide What You Want to Achieve.
Before you begin the process of video making, it is very important to set some specific goals. It is very important that you know the objective of your video. One way of getting aware of your goals is by asking questions like: "What is the purpose of making this video?". If you can answer the question, it is a sign of you being on the right track. Following are the ideas of some objectives:
To raise brand recognition (videos of the brand story).
Boost sales (videos of the product).
Customers should be educated (videos to educate).
Increase your reputation and trustworthiness (videos of social proof).
Moving onwards from here, you have to make sure that every decision you make should be in accordance with the objective.
Come Up With Creative Ideas.
Begin by gaining inspiration and ideas from your colleagues, rivals, and larger companies. Watch their films and notice their strengths while also identifying places where you may improve. You can also take ideas from the different small business videos.
You can create your pages on various social media platforms like Twitter, Facebook, Instagram, etc., in order to keep track of creative ideas and strategies. If you are already on recognized social media platforms, you may gain subject ideas by looking at your most popular postings. In case you have a blog, you can utilize your website statistics to find your best-performing entries, which you can then recycle into your films.
Make a Script
Writing a screenplay will enable you to establish a framework for your video, develop a story, and plan out the complete flow of your video. If you're nervous in front of the camera, having something prepared and written down might also assist.
You may add things like an introductory, call to action (CTA), product highlights, and so on, depending on your video's aims.
Get Your Tools Ready.
One requires certain tools before beginning with the production of a small business video. Expensive cameras are not required for shooting the film; a person only needs a smartphone. One can also easily afford a cheap tripod which will help you to avoid any shakiness or disturbance.
Moreover, for clarity in audio, a person can use a microphone bought at an affordable price. Nevertheless, you can also use Canva, which allows you to make videos using free thumbnails and video cover art.
Location
Don't overlook the importance of location. It is important to make sure your subject or merchandise is nicely lighted if you're shooting indoors. When shooting outside, keep a watchful eye on the sun to avoid glare or shadows.
Choose a setting devoid of background noise and extraneous distractions, whether you're filming inside or outside.
Record
After all the preparations for the video are completed, it is time to record it. Instead of aiming for excellence, focus on introducing yourself to your small business and expressing its essential principles to existing and new clients, imperfections and all.
Pocket-friendly ways to promote your Small Business videos for long-term goals in business
As earlier mentioned, small businesses need a digital marketing strategy and are usually worried about the cost that is required to spend on video marketing and promotion of their businesses. After you have prepared your video, the next and the most important step is to promote and distribute your video. Follow the tips to pocket-friendly ways to promote your video:
Use Social Media to Promote Your Videos-
Social media is a huge platform where the crowd is always eager and enthusiastic for new and creative ideas. Social media is one of the best platforms to promote your videos. Instagram, Twitter, Facebook, YouTube, etc., are many famous social media platforms where you can distribute your video to promote it. You can also watch tutorials on YouTube so you can understand the niche of social media. By the way, YouTube is a great platform to promote your video as it is the most common media people use.
Collaborate With Influencers-
Working with influencers has the advantage of increasing your brand's exposure and reach while also increasing your social proof. Nowadays, many customers rely on the influencer's recommendation, and few others buy anything they see on Twitter, Instagram, or even on Facebook.
As a small business entrepreneur, you can start with micro-influencers. These micro-influencers have a particular target audience where the followers are well-engaged. Micro-influencers are frequently the ideal to cooperate with small enterprises.
Social Media Advertising-
Paid social advertising may help you promote your videos and get them viewed by more people, especially if they're already performing well organically.
Small companies most typically use Facebook advertising or Instagram ads, and the benefit of utilizing either is that your advertisements will never cost more than you have to pay.
On Your Landing Page, Include a Video.
Consumers would most likely go to your website to buy your goods or services. Having a video about your company on your landing page to assist drive sales makes sense. You may even put a link to a YouTube video you want your target audience to watch on your page.
CONCLUSION:
After going through the above-mentioned tips and strategies, if you have come this far, then you have the potential to move forward. It is a new and creative way of establishing your business in various fields. You might be shocked by how much fun it is to shoot a video – and how much brand recognition you can develop on a dime.
Understand the importance of a long-term business goal, and you won't be a competition to companies like Nike, Spotify, Amazon, and many more famous companies. Good Luck with your new experience!! Learn video tutorials and digital marketing strategies from InVideo's channel to incorporate growth in your business.