I may earn commission if you use my affilaite links to purchase products: More details.
Need to let your visitors know that your website is under construction or maintenance? The UnderConstructionPage plugin is the perfect tool for you. But if you want the proper experience and all you can get from this plugin, then the PRO version is the thing you need.
Here are 10 features you will get in UnderConstructionPage PRO version.
Versatile Interface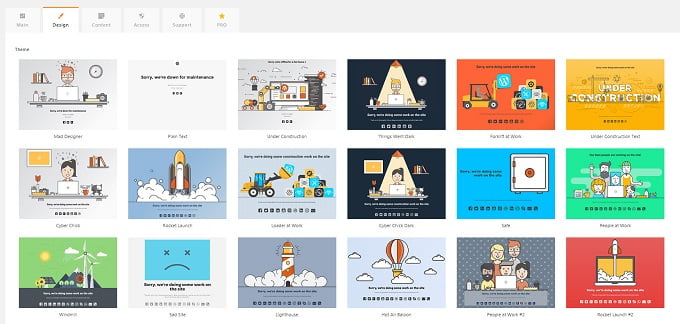 More often than not, you will need to make small tweaks and adjustments to the maintenance page. In order to do so, you will need superior control which the PRO version of the plugin provides.
With the special user-friendly Drag and Drop feature, you can change, adjust and configure every single thing you see.
Localized E-mail Responder System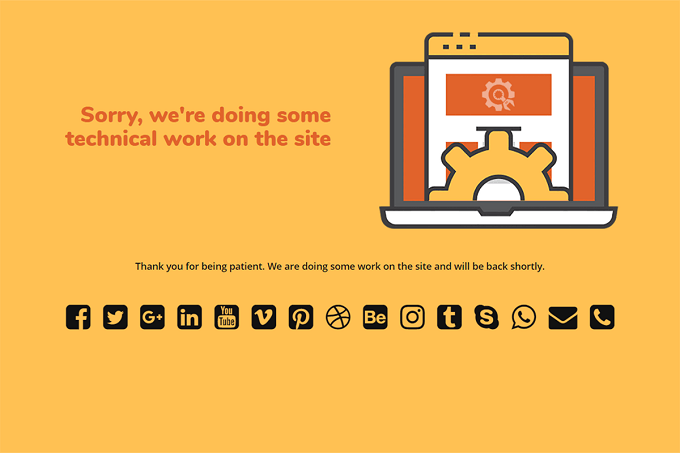 In most cases, website owners pay a 3rd party for an autoresponder system, to handle inquiries made by the visitors.
This costs money obviously, something that you could have utilized elsewhere and not to mention the inconvenience of having to go back and forth between two places to respond. But with the PRO version, you don't need all of that.
All leads are stored in the UCP and can easily be viewed, searched, and then later exported. No setup is needed, and no extra fees whatsoever, everything is provided from the get-go with the PRO version.
MailChimp Support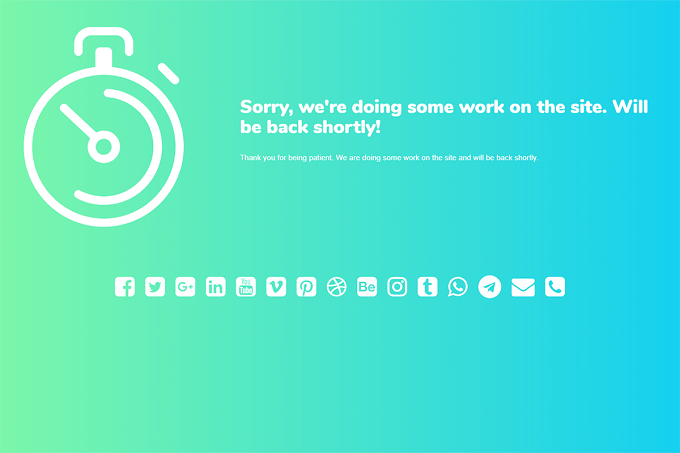 On the topic of mail, localized email is not the only thing you can get. With the PRO version, you can get a fully supported MailChimp API, and the best part is, that it's built-in. Lists, list segments, double-opt-in configuration; everything is so easy to do with the Native MailChimp Support. How would one access their emails?
How can a user collect them, view them, and then respond to them? It is very simple and easy. All you need to do is enter your API key, and you can have access to your emails. After which you are able to do whatever you want with these emails.
3rd Party Autoresponder Support
Previously it was discussed that if one needs an autoresponder system, the PRO version can provide the feature built-in in the UCP. But if the user would prefer to use a 3rd party autoresponder service, then they can do so as well.
GetResponse, ActiveCampaign, Aweber, CampaignMonitor, Drip, MadMimi, or any other mailing service are easily supported and can run seamlessly with the UCP. Users can run either service they want, either the built-in option or any 3rd party provider.
Private Access Link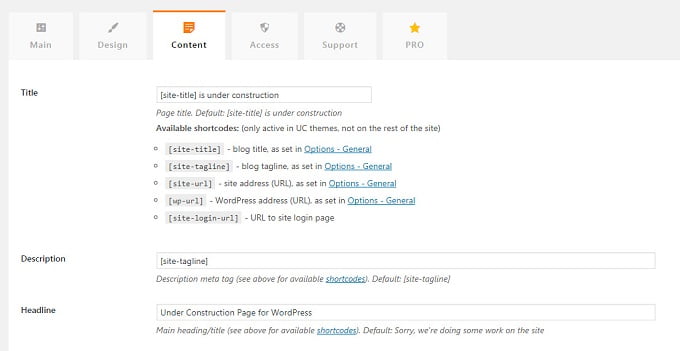 Sometimes you need to show the client how much progress you've made. You could just open up the website and go from there, but you have the UCP in place. How do you get around this blockade?
By creating a private access link for the client. What does it do? It allows the user with the link to gain access to the site to browse the existing progress. It is a temporary link that lasts only one session or a day. With the PRO version, you can create as many links as you would require.
Track Conversions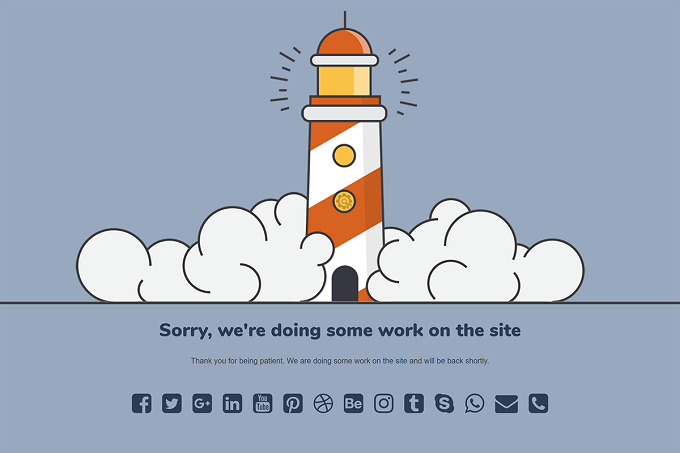 Even if you have UCP up, you would want to know whether your website is generating any response. You want to know whether you have what it takes to convert a visit into an engagement from someone who takes a peek at your site.
Whenever a visitor signs up for your newsletter or submits a contact form, it is tracked automatically. But the best thing is, that you can track any action in that category, any action a visitor takes at your websites. Be it button clicks or video plays; you can view all activity in real-time.
Referrals and affiliate links
While we're on the subject of tracking, sometimes you want to track how many referrals you're getting from your site. Because every referral brings with it a number of sessions, clicks, and a lot of conversions, the higher the number, the more your site is successful.
With the PRO version, tracking all these stats has never been easier. You can track every single referral, and see how many sessions it brings in along with all the clicks and conversions that were made. If you want to track various traffic sources, then this is the way to do it.
Built-In Photos Library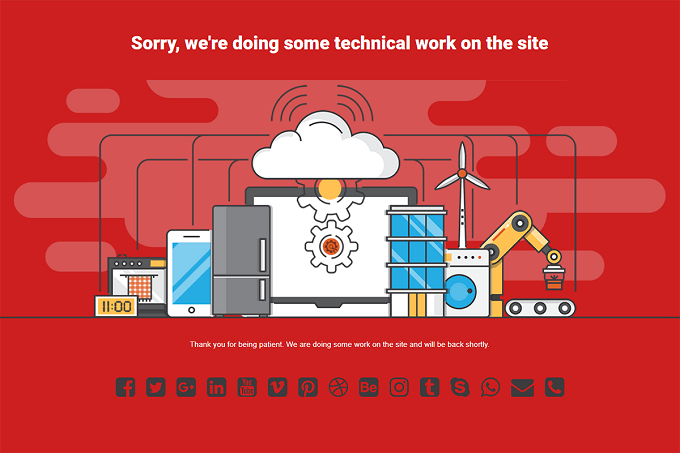 Sometimes you need to put some specific images along with the content on your site. Nothing breaks the workflow more than having to switch over to another site, like Google, and then going through images for hours to find one that isn't copyrighted and is not too small.
Thankfully for you, the PRO version has a built-in library of over 300,000 searchable photos. All of the images are in HD, full-sized images that are properly categorized and are copyright free, saving you hours and hours of searching.
Analytics
Site owners are all about analytics. They want to know all the stats, how many people were engaged, how many of them were converted, how many performed which particular action, etc.
Most site owners rely on Google and its analytics (Google Analytics) to supply them with the information they need. But there is the whole process of setting it up which comes with its use, and that's a whole lot of extra work.
With the PRO version, you can get built-in analytics with no extra setup and no extra work, at all. They provide a great, quick overview of all of your stats at a glance.
Custom Access
Let's say you have special users that you want to give special access to, you want them to see certain pages which normal users can not. With the PRO version, doing so is very easy.
You can allow visitors to view your full site based on IP, role, or even username. Selected pages can be whitelisted or blacklisted and are hidden by UCP unless the person with a certain role or IP accesses them. Normal users will not be able to see these pages, only the selected people can.
Wrapping Up
As you could see, there are so many reasons to get UnderConstructionPage PRO. Once you get the plugin, you can have all the features work for you, and the result will be the perfect maintenance, under construction, coming soon, or simply landing page.
How do you like UnderConstructionPage?