I may earn money if you use my affilaite links to purchase products: More details.
Have you ever wanted to become a thought leader?
Would you like to have thousands and thousands of followers on your social media following your every move? Do you want to become not only an authority but also a thought leader in your industry?
If so, then this blog post is for you.
If you read this entire blog post, I'm going to share with you exactly how to become a thought leader. Using this one strategy, you're almost guaranteed to reach any goal that you set for yourself.
Let's get into it!
How to earn a thought leader persona in your Industry? The skill-set you need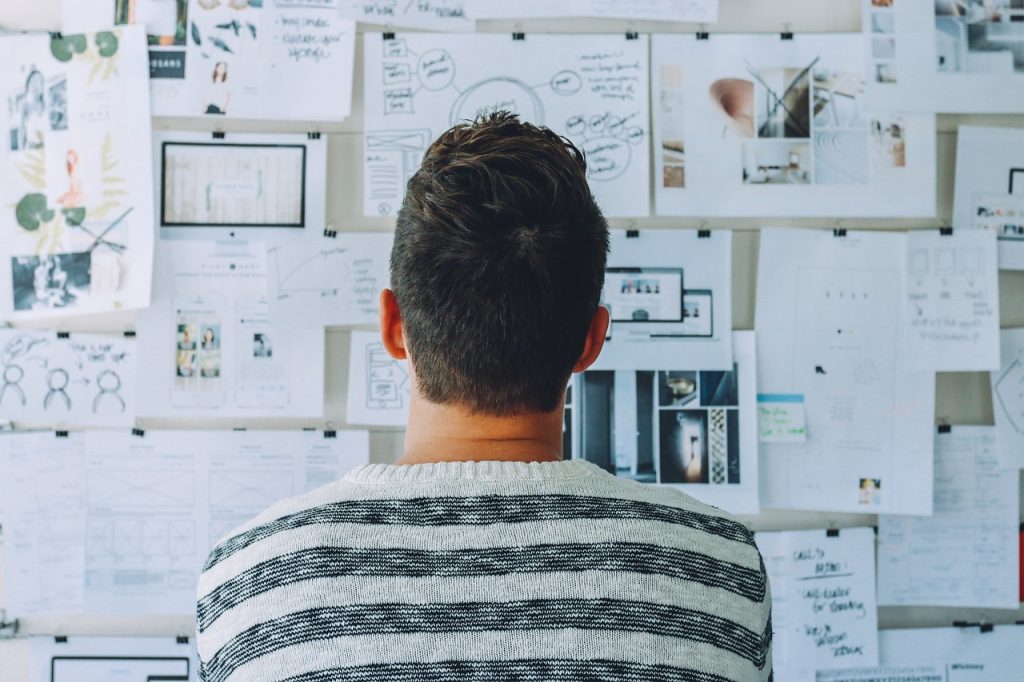 The first thing at which you should keep concentrate is the skill-set. Skills which you are going to need in order to get that leadership quality – You should master these.
It really doesn't matter what goals you are trying to achieve. You can use the strategy I'm going to cover below to develop the right skills. You'll first need to think about what those skills actually are.
I'm a great follower of Brendon Burchard, and a few days ago, I saw his webcast.
He shared five roles that any thought leader will need to bring improvements in order to become more successful than ever before.
These 5 roles are:
Author
Speaker
Coach
Online Trainer
Social Media Thought Leader
Here's what these roles are about:
Author: The obvious form of this would be book authors, but a lot of the same skills would apply to a blog, writing short stories or articles as well.
Speaker: One of the key roles for thought leadership is speaking. This could be keynotes or conferences but also think about things like interviews and online videos.
Coach: This refers to working closely together with somebody to help them improve in whatever aspect of life you're coaching them in.
Online Trainer: The online trainer role is mainly about selling information and training online. This can be on any topic really. As Brendon shared, there's somebody out there that built a million dollar business teaching people how to knit!
Social Media Thought Leader: It's 2018, for crying out loud! Social media is a crucial way of communication with your audience. This is a MUST to get better at!
So, these are the 5 roles for thought leadership.
The next step is going to be how to identify the exact skill-sets that you're going to need to master to break through to the next level.
Strategic Skill Development: What it is and Why do you need it?
The KEY word here is Strategic! Did you take any of the personality tests to check your career interest?
What we mean by strategic skill development is to take time out of your day to get better at specific skills.
Now, you may think that you know this. But, let me ask you this:
If I take a look at your calendar or agenda, will I see time SCHEDULED to develop these skills?
That, by the way, is a question that Brendon asked us on that live stream, which was a complete eye-opener for me.
What I realized from that is the fact that I didn't have a schedule for my personal development at all. I just did things to grow, but not nearly consistent enough.
Scheduling this has really helped me to be more consistent.
Remember that when you seem to hit a plateau or ceiling in your business, it's not about the economy or circumstances.
If you hit that ceiling, the reason is that you haven't yet developed the necessary skills strategically in advance. Before you even needed them.
Let's dive into some specific exercises you can use.
Exercises to develop the skills you need as a thought leader
The best way to get better at something is to actually do it.
That's why I'd like to share with you a couple of exercises that you can use to learn the right skills for each of these roles. Some of these were exercises that Brendon shared that he actually did when he was getting starting.
Alright, let's roll!
#1. The Author role
To become better at your writing level, you'll start to write. Write a lot.
I think that's all in just one sentence what's needed at the moment. Right?
For beginners, starting a fresh blog and get on writing blog posts about their industry topics would be a great initiative. Remember, writing content is one of the easiest ways to prove your authority and letting others recognize you as a thought leader.
#2. The Speaker Role
Particularly, we are talking about public speaking here. We are not talking about having a casual conversation with a group of friends.
After all, this is training on how to become a thought leader, not how to be a Chatty Cathy.
Here's what Brendon did when he got started:
He was basically just walking around in his living room. He'd pick a topic and start talking about it as if he was giving a speech about it in front of a room full of people. It may feel awkward but believe me, the walls of your living room aren't going to laugh at you!
#3. The Coach Role
This role would be a bit harder to learn because you'll actually need to have someone to coach.
Luckily, Brendon had a rather hilarious story about how he did it.
He literally had conversations with friends that were like: "Hey, I'm trying to become better at coaching people. How about we'll sit down for coffee or lunch (I'll pay), we'll talk about some of the problems you're having and give you some advice. It's going to be fun".
That's one of the ways you can get started to learn how to be a better coach.
#4. The Online Trainer Role
The fourth role you can take on as a thought leader is that of the online trainer.
A lot of the same skills that you'll need to become better at speaking also apply here. The main difference is on the type of speaking.
The main focus here is teaching.
#5. The Social Media Thought Leader Role
And of course, no training on how to become a thought leader online would be complete without getting yourself out there on social media.
It doesn't matter if you're writing books, want to create information products, give presentations or anything else, social media is crucial these days.
So, how do you get better at social media?
You'll have to pay close attention to the engagement you're getting, at what times you get the most engagement and the types of content your audience responds to the best. In doing so, you'll be able to get better and grow.
Conclusion
Although it's probably a long course to become a thought leader, it's also incredibly rewarding when you be there.
Remember that in order to become a reputed face in your industry, you'll need to develop the imperative skill-set as needed. Else, you'll fall short reaching your end goals.
If you embrace and get strategic skill development like this, you'll be able to achieve just about anything that you really set your mind to.