I may earn money if you use my affilaite links to buy products: More details.
Cyber security is one of the biggest concerns of our time and ensuring that you have all you need in place to prevent issues is important. Here are some tips to help.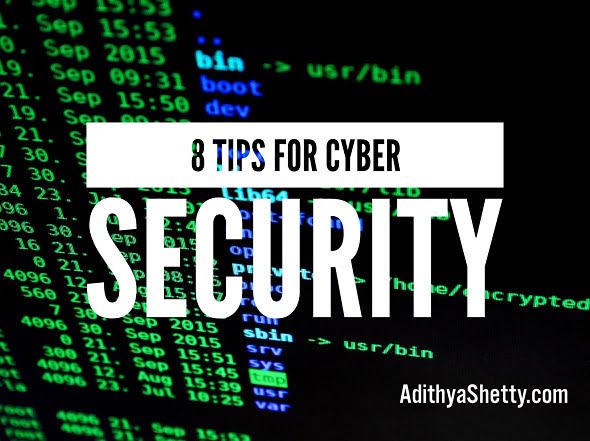 Passwords
Ensure that you have passwords for all your online banking, social media and other accounts on the internet. This is the first line of defense against accessing your personal information and hacking your accounts.
Instead of changing your passwords regularly, rather create a strong password that is much more difficult to hack. However, it can be difficult to remember or keep track of complicated passwords. A tool like LastPass or 1Password is a great solution to this problem.
The tool will generate complicated passwords for you that it will store and that you won't need to commit to memory. All you need is one strong password that you can remember to access the tool.
Duplicate Passwords
Never use the same or similar passwords on different accounts. Rather make each one unique for every account using a mix of letters, numbers, characters and upper and lower case keys. Optimally, a password should consist of 9 or more characters.
Update Passwords
You should set a date every 6 to 12 months for when your passwords should be changed. While this is not as effective as selecting a complicated password, it will benefit your security measures in the long run.
Personalizing Passwords
Don't use names or other personal words or even words from the dictionary as these are easy to guess. Dictionary attacks are common where simple passwords are easily identified or cracked using simple tools and even Google. Rather personalize your keywords to make them unique.
Privacy And Security Settings
Be aware of what your privacy and security settings are on different social media platforms and update these regularly in order to get the latest changes that are made on a regular basis. Check your settings regularly to ensure that your account is secure and private and remember to disconnect from other apps and programs that you are no longer using. In some areas, teens are being thought to be safer in terms of cyber security according to Barclay Simpson.
Two-Factor-Authentication
Most people find a two-step-authentication process irritating and complicated even though most types of banking and social media accounts offer the ability to enable this additional security measure. Basically the process will allow a code to be sent to your on your mobile phone, other device, social media or via email once you have entered your password. You will need to enter this code in order to access your account.
Don't Save Passwords
Although it is very convenient to have your browser save all your passwords, it is not secure. Hackers find it easy to locate passwords that have been stored in your browser.
Security Software
At an absolute minimum, your phone, mobile device and computer/laptop should have anti-virus software installed. It is recommended that your choice of software program come with additional security features such as a firewall, password protection and tools that will alert you when an attempt has been made to access your accounts or personal information. There a wide variety of security software options available on the market to help you tighten your security and prevent cyber attacks.