I may earn money if you use my affilaite links to purchase products: More details.
As many startup owners out there, you only want the best for your company. Besides being surrounded with many potential issues that occur at every startup, you are fighting your way through the competition's bracket and trying to create as best as possible relationship with your customers.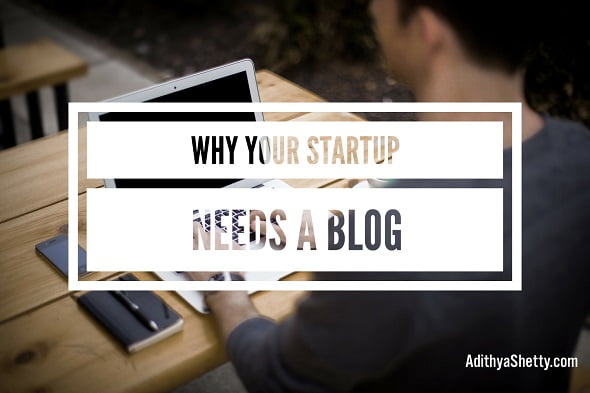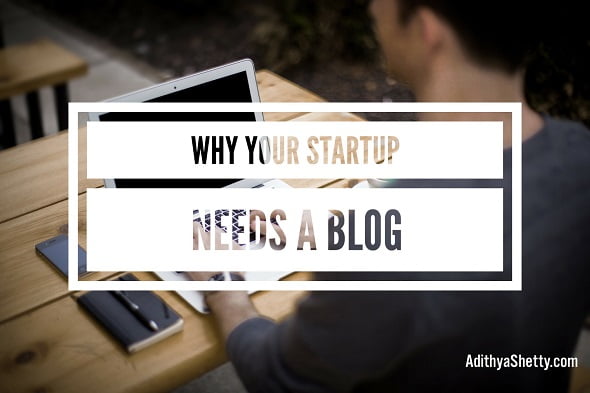 There are many ways of doing it, yet having a blog is probably one of the most efficient. There are many reasons for having a blog, and listed below are some of the most important ones that will sway you towards creating one right after reading this article.
Feedback is essential for growth and evolution
In the world of entrepreneurship, feedback is worth more than anything else. Only those companies which have listened to the voices of their customers made it to the top, and shaped their companies towards satisfying the needs of their customers.
Like them, you might want to do the same, and one way of doing it while not using any resources is to create a blog. Now, blogging can be time consuming, but if the content is interactive, you might get results better than if obtained by any data gathering tool. Adjustments are essential for developing a successful and long lasting business, and by listening to feedback, you will get a good pinpoint on where you should go next.
Read the comments on your blogs, and utilize your content's maximum potential and create interaction between you and the customers for only then will you truly get the answers you need.
Blogging is good for site search engine rating
Every time you blog, you will put your website in a hyperlink. While reading your blog, many readers will click on the link which will lead them to your website. Scoring more clicks will give you a better ranking on search engines, and before you know it, your company will appear among the first on the Google search list which will give you more than enough traffic in the days to come.
All you have to do is start a blog today and deliver high quality and interesting data about your niche every now and then, and voila, business will flourish like a blossom in the spring.
Content marketing is half the job
With SEO on the rise, more and more companies tend to use content marketing as their main channel of promotion. It is all about providing proper keywords and placing them in natural contexts, while hyperlinking the company's website and special offers. Soon, the amount of traffic will increase drastically and what you will get in return is more positive approach to your customers.
Bring your company closer to them, and make them feel wanted and special. Industry influencers like Neil Patel and Brian Dean used content marketing in all of their case studies, and the results were astonishing; success of a company is more than based on a good content marketing, and in order to be able to do it, you will definitely need a blog.
Blog is easy to set up
Blogging is one of the cheapest ways of reaching your audience. Believe it or not, but establishing a blog might take as up to 10 minutes of your time. Blogs are relatively cheap today, and there are those that are even free (SITE123, for an example).
You do not need any special knowledge to use a blog or to customize it; there are tools on every blog that let you set a custom background, customize the entire blog and all that is found on it.
WordPress is among the best blogging platforms out there, and for a small fee or a blogging subscription, you can run a blog without any problems. Still, the best practice is to have a dedicated company website with a blog which is both practical and professional.
Blogs generate more leads
Did you know that over 60% of businesses with a blog acquire more customers? According to the research done in 2015, 69% of all business that did not have a blog created one and increased their revenue for 2015 drastically. Not only that, but they have also created more leads and gained a significant boost to their website traffic.
Blogging as a business will help you establish your web authority and by using effectively the resulting traffic on your website, you can convert them into a long-term leads.
As stated above, reasons for creating a blog are many, and nothing ever came so cheap yet so effective. If you are an owner of a startup, do not hesitate anymore, go and create your business blog.
About Author:
Meenu Bhardwaj is a content marketer and SEO strategist at
SEO Vancouver Pros
, a digital marketing agency. She leads the team of inbound marketing and is an analytics pro. When she is not in the office, she enjoys watching comic movie series.