I may earn money if you use my affilaite links to purchase products: More details.
Do you want to encourage creativity in the work environment and entice workers to do their best? Course you do. So, here are six tips that will help encourage this.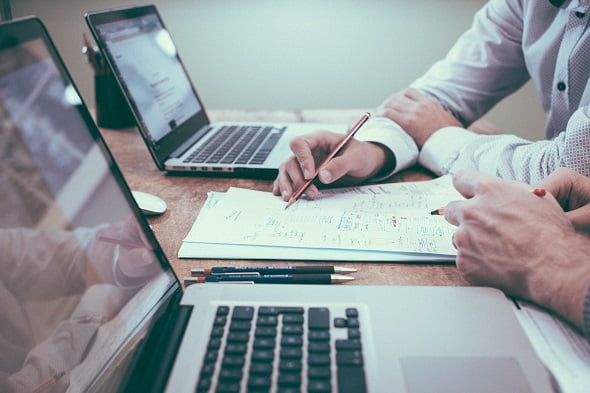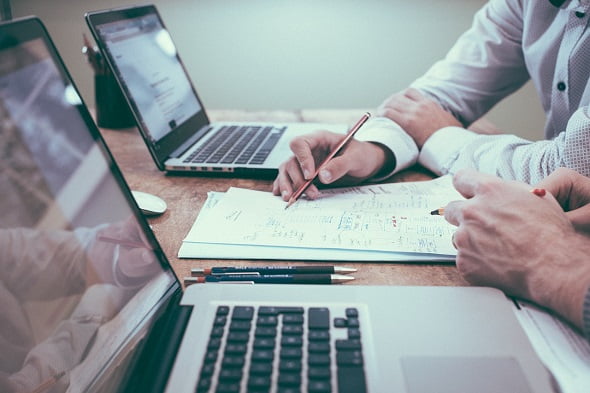 Allow Personalization Of Workspaces
Employees spend long hours behind their respective desk, and it is prudent to allow them to personalize their workstations in how they find befitting. Their preferences may differ and range from using ergonomic keyboard and mouse, ergonomic chair, and an adjustable or standing desk. Let your employees enjoy the freedom of adorning their workspace with personal photos, desk lamps or even plants. By customizing their spaces, they get a higher sense of pride that also extends to their work capacity and productivity.
Introduce Wellness Initiatives
Introducing work policies that allow development of new and fun initiatives with the intent of making the office a happy place. For instance, you can organize a monthly an awards event for your employees with prizes given to the most promising, or productive staff member based on stats of personal pedometers. You can as well treat your employees to weekly baskets of goodies such as fruits or healthy snacks. "Bring your child to work day" is yet another brilliant way of creating that deep sense of happiness and gratitude for your efforts.
Use Collaborative Language
It is important to give your employees direction in a language that sounds full of concern, understanding and a willingness to assist where you can. You are their leader, and they will always look to you for guidance when things seem to be in a quagmire. Use words such as "let's try" as opposed "you should have", such communication shows a collaborative effort on your part; that you are not just the boss (leader) but also a team player
Limit Meetings
In as much as meeting are meant to be a hub for minds to think in a similar direction collectively, most employees say that meetings are their leading productivity killer. It is estimated that the average employees will go to around 62 meetings per month and only 36% of these meeting have a meaningful or productive agenda, and only 27% of those in attendance will be attentive to the tabled issues during the meeting. Try as much as you can to limit the meetings that pull your employees away from their work and communicate through other avenues such as emails or the office whiteboard.
Plan For Some Fun
Change is good, not all the time but most of the time.  A change of pace in how things are done around the office can be fun, and fun is a "happy pill" worth giving your staff that will make them feel relaxed and appreciated. For instance, you can celebrate every employee's birthday with a cake. Another fantastic option would be going out for drinks with the entire office after company hours, which can be a once every other month thing. Organizing sports days can also be a fun thing that the employees will be looking and working towards.
Don't Overwork Your Staff
As you put the above tips into action, keep in mind that the primary objective is to increase the productivity or your workforce. As such, they should respect and be obligated to their respective duties. Nevertheless, you need not overload them with work. Let them work within the right hours and give a promotion, a raise, or a commission to the employees to have to handle more work than others.
  7. Relaxing Area
Having a relaxing area where employees can retreat to when they are tired or need some time to gather themselves to recoup can be a wise idea. A quiet space with some elements of nature is idea. Soothingwalls.com recommends a wall fountain, as well as a good sound system with relaxing sounds, some nice plantation and plenty of natural light.
These tips will help keep employees motivated and are a wise addition to any office.