I may earn money if you use my affilaite links to purchase products: More details.
Environmental risks are present everywhere. When you are dealing with a business property, it becomes essential to understand the environmental risks associated with it so as to minimize the environmental liabilities.
Whether you are involved in an acquisition, financial investment, land redevelopment project, debt refinancing, joint venture development, or disposal, you have to take appropriate measures to deal with the environmental risks.
Outlined below are a few steps to manage environmental risks when buying or selling a business property.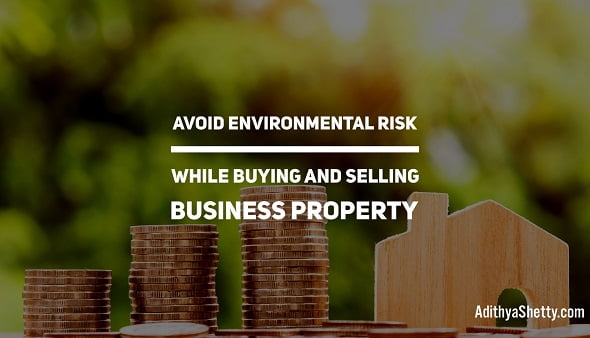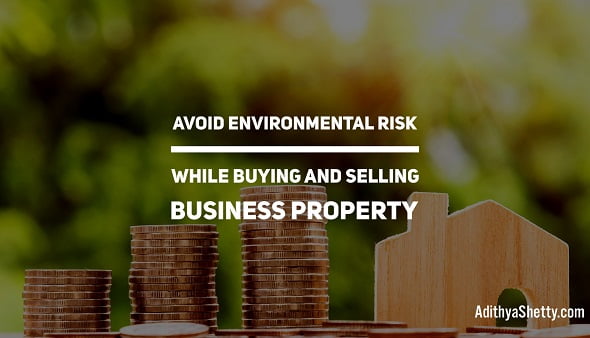 Identify the environmental risks
The first step of dealing with an environmental risk is to identify it. There can be various kinds of environmental risks associated with a property. For instance, when you buy a new property, it can come with a land contamination problem associated with it.
There can be risks related to fire safety, waste water management, hazardous waste, water quality, etc. As a purchaser, it is your responsibility to recognize the environmental risks related to the property you are dealing with. You can take the help of professional risk management consultants to identify such risks.
Assess the potential impact of the environmental risk
Once you become aware of the environmental challenges, you need to assess their potential impact and the liabilities you could face because of the risks.
Depending on the environmental risk related to your property, you could face varied kinds of liabilities. Taking forward the example of the above-mentioned contaminated land, consider that you have purchased it.
You could be held responsible for the remediation costs, regardless of whether it caused the contamination or not.
You could also face liability claims brought forward by your employees working on the property or the visitors to the property. In order to get a comprehensive idea of the potential liability risks, you need to follow an integrated method of evaluation.
Implement an environmental risk management solution
When you are involved in any kind of liability related to environmental risks, it can cause serious financial damage. Such liabilities can bring about various kinds of monetary expenses related to response activity, damage for the claims made, remedial actions, etc.
To avoid getting involved in such financial entangles, you need to develop and implement an effective environmental risk management solution for your property.
Do you need professional help for dealing with the environmental risks?
Environmental risk is a complex area of operation that involves far-reaching legal and monetary impacts. When you are faced with the risk of environmental challenges related to your property, it is best to take the advice of professionals to deal with the matter.
Consulting a specialist risk management firm like http://www.argyllenvironmental.co.uk/ can turn out to be invaluable under such circumstances.
Whether it is about identifying the risks or minimizing them, such a firm can help you out with their wide range of services. To ensure that your tomorrow is not impacted with environmental risks and liabilities, you need to act wisely today.