I may earn money if you use my affilaite links to purchase products: More details.
As a website owner and blogger, one of the best favours that you can do to your blog is to choose a good webhost for your website. As all bloggers would agree, hosting your website with a robust hosting is the very first step towards success.
A reliable and fast hosting solution takes all of your administrative and operational worries away so that you can solely concentrate on making money with your blog. A successful blog doesn't go down and the fast page load time ensures that the high SERP rankings result in more money for bloggers. These two factors (uptime and page load speed) depend on your chosen web hosting.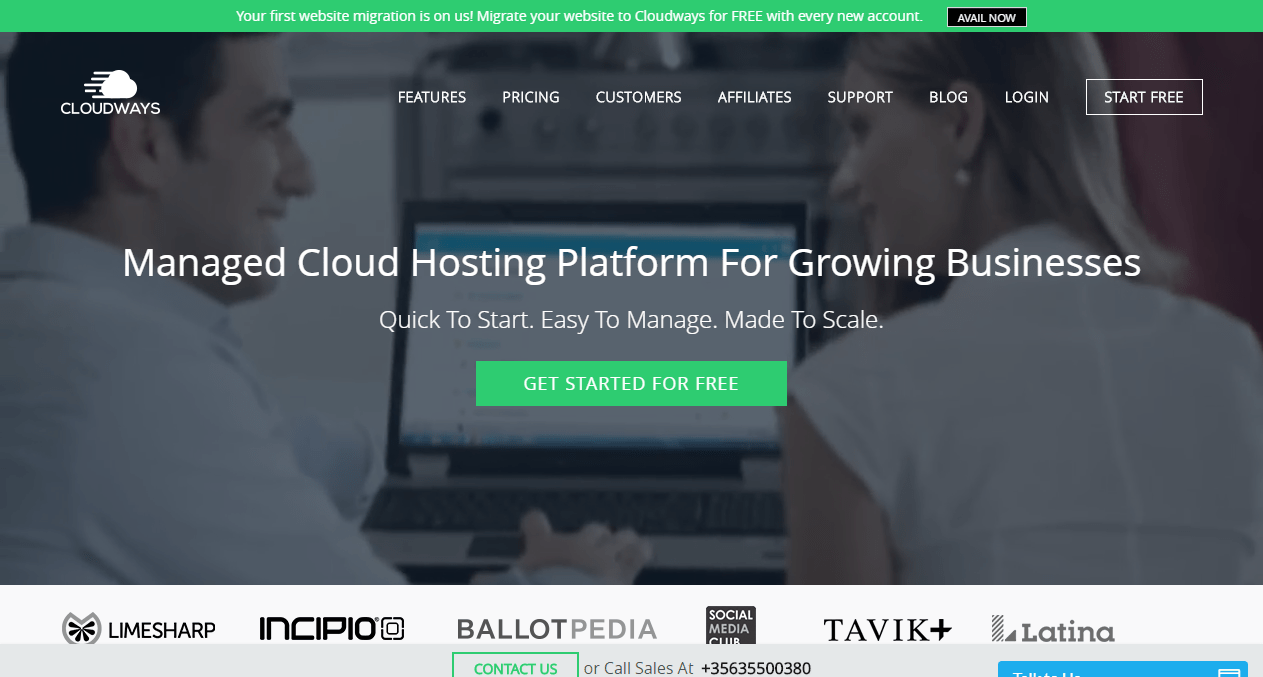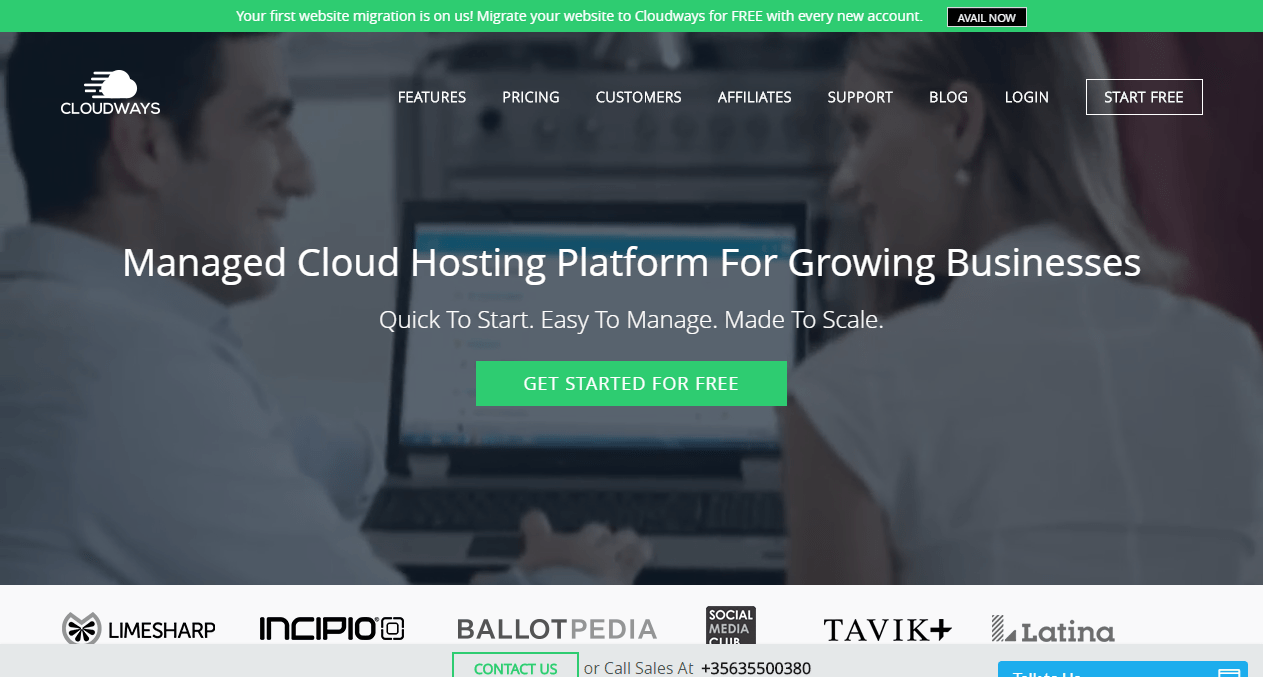 Some bloggers choose hosting partner within minutes because they opt for the cheapest. However, experienced bloggers and affiliate marketers spend significant time on choosing the hosting solution for their next project.
To solve make the decision easier for you, here is my take on Cloudways, a managed cloud hosting platform that promises guaranteed uptime of over 98%. To be honest, the platform looks promising to me. Let me give you a brief overview of this managed cloud hosting platform.
User Friendly Platform
Cloudways is one of the easiest-to-use platforms I have ever seen. The platform is essentially designed for both beginners and professional users and almost every action is could be carried out in a few clicks.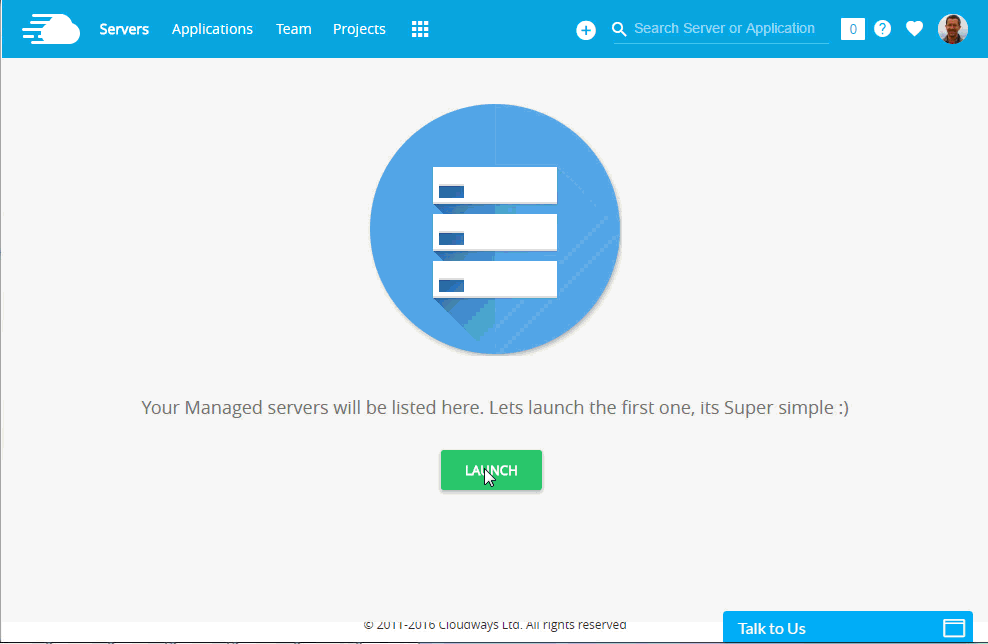 Server and application management is made easy through separate tabs in the interface. Whether it is pointing a domain, choosing your server infrastructure, migrating your app or launching your blog or website, all that you have to do is a mouse click and there you go.
Scalability Assured
A crashed blog is an absolute nightmare for every blogger. Most of the times, the website downtime is the result of the exhaustion of server resources. This is where Cloudways excels by providing you market-leading scalable cloud infrastructures such as AWS, DigitalOcean, Google Cloud, Vultr etc.
Bloggers can't afford to lose their readership, sales and thus profits due to glitches in the hosting solution. With Cloudways, you can also opt for Kyup, an auto-scalable container based cloud infrastructure that automatically scales up your server resources in case of a persistent spike in traffic.
Fast Page Load Time
Well here is a loadtime fact check for you. Users start leaving a website when the load time start going beyond 2.5 seconds. This fact summarizes the importance of page load time for a blog.
Cloudways ensures fast page load time, thanks to its Thunderstack, a set of technology layers comprising of Varnish, Apache, Nginx, Memcached and other components. The coordinated performance of these components cuts load time for your blog, resulting in improving UX and  and increased authority of your blog.
Airtight Security
No one wants to get robbed and when we talk about cyber security, one of the biggest issues for bloggers is the security of their blog. This is why Cloudways ensures maximum security of your blog by providing FREE SSL certificate at one click.
Blogs have hundreds of published content pieces, affiliate links, user data etc and a single security breach could result  in heavy losses. Cloudways makes your blog secure by enabling HTTP/2 on your blog. Moreover, the platform is heavily protected by anti-malware shields that cuts down the risk of viruses and malwares affecting your blog.
Automatic Backups
No matter how secure your blog is, there is always a chance of a disaster that could result in the loss of the  blog's contents..
For these unavoidable glitches, Cloudways offers Automatic Backups. You can also schedule an hourly, daily, weekly or monthly manual backup of your blog. This way, you have a recent copy of your data through which you could restore your blog within minutes of a disaster.
Rake In Big Profits With Cloudways Affiliate Program
Apart from being one of the most popular managed cloud hosting platform, Cloudways is known for its high paying cloud hosting affiliate program.
Recurring commission is an absolute treat for bloggers and Cloudways offers a 10% recurring commission on the total billed amount AND an initial signup bonus of $25. Now that is what you call a money making affiliate program.
Signup For Free!
Such an excellent managed cloud hosting platform for free? Well yes, you can try Cloudways for free, thanks to their 3-days trial period. Moreover, their pricing plans are based on pay-as-you-go, so you only have to pay for the resources you have consumed.
Now that you are well aware of Cloudways, a power packed managed cloud hosting platform, why not signup now for free and give it a shot for your next blog and experience all the benefits first hand.